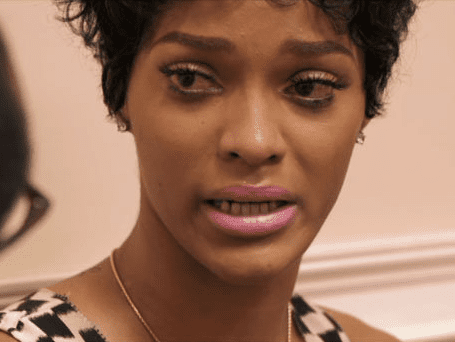 By: Amanda Anderson-Niles
Stevie J. and Joseline Hernandez's relationship seems to change daily. The reality star and producer met Hernandez in a strip club and decided to mold her into a music artist. This eventually led to a romantic relationship, despite him being in a serious romantic relationship with his baby mama and on and off girlfriend of 15 years Mimi Faust. Stevie J's very unprofessional relationship with Joseline sparked a very unhealthy but entertaining love triangle during the first season of Love and Hip Hop Atlanta. But away from the cameras, Stevie J. seems to have the hardest time keeping Joseline and Mimi in line these days. Just the other day, Mimi embarrassed Stevie J. on Twitter by posting pictures of the text messages he was sending her in which he was asking her to take him back. Then of course there's Joseline's recent rant in which she accused Stevie J. of doing drugs and being abusive. Despite those claims, Joseline has still been kicking it with Stevie J. and claiming him as her man on Twitter.
We're not really sure what happened this time, but the other day, Stevie J. took to his Twitter account to shade Joseline Hernandez's talent or lack thereof when he suggested he wants "real new talent" to work with because he's losing interest in the talent he's been working with. We're just going to take a guess here and say he was referring to Joseline because from the looks of her Twitter account, she was in the studio with someone else and I guess Stevie J. wasn't too thrilled she was in the studio without him.
Here's Stevie J.'s tweet:
I need new real talent to groom. I'm no longer interested!

— Stevie J. (@hitmansteviej) December 27, 2012
There's no telling what happened with these two this time, but we expect another Twitter rant from Joseline very soon.