By: Amanda Anderson-Niles
The other day it was confirmed by DeKalb County Police that R&B singer Angie Stone assaulted her 30-year-old daughter during an argument.
Angie's daughter Diamond moved in with her mother recently due to financial hardships, but both claim they have been bumping heads ever since.
The argument was allegedly over Diamond not cleaning up after her kids, and the assault resulted in Diamond losing her front teeth.
But Diamond is angry so many people are siding with Angie, and she claims she never laid hands on her mother: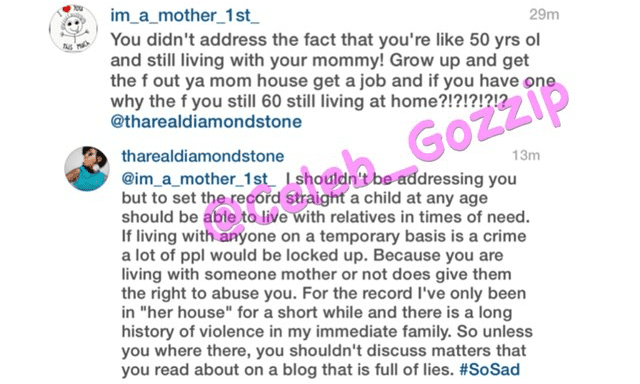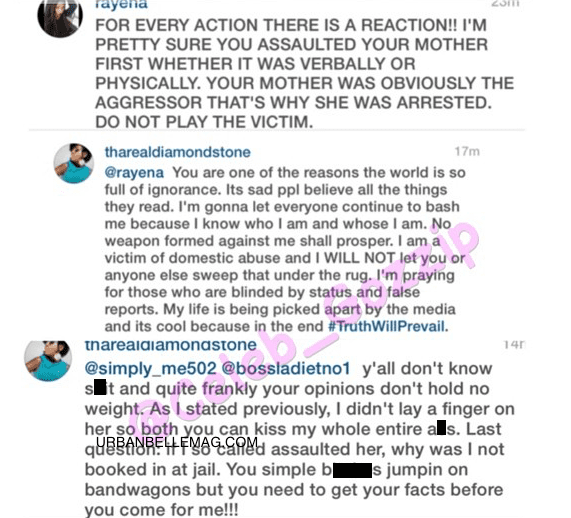 Diamond also says things didn't pop off because of her not cleaning up after her kids: