Nicki Minaj has had the rap game on lock for years.
However, things got complicated for her after Remy Ma made "ShETHER," and she ended Nicki's dominance at the BET Awards.
Nicki's fans may have been pretty busy lately going after Remy, but it appears they have now made time to go after Cardi B as well.
Earlier today, Cardi snapped and started clapping back at the Barbs in her mentions.
Check out the tweets below: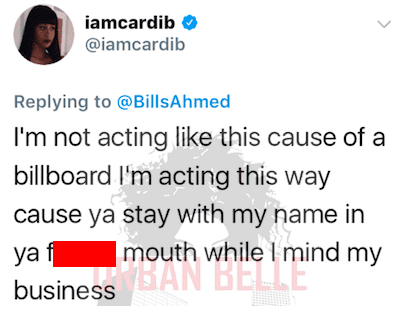 Things eventually escalated into one of Nicki's fans tweeting Cardi a video of her getting jumped back in the day and Cardi inviting folks on Twitter to square up in person: