The ever out-spoken K. Michelle is now addressing another controversy surrounding the upcoming season of "Love and Hip Hop Hollywood." This time, she's calling out a cast member who may possibly be pregnant.
However, K doesn't believe one word of it. Apparently, K feels is faking it for a story line. To make things even more interesting. K suspects that the cast member lying about the pregnancy will only flip this into a "miscarriage" for sympathy.
She jokingly revealed her opinion on the newest LHH rumor on her Twitter account. She started the rant by saying, "Next they'll be claiming Jesus came and sat at the food of their bed!"
Check out the shade-filled posts below.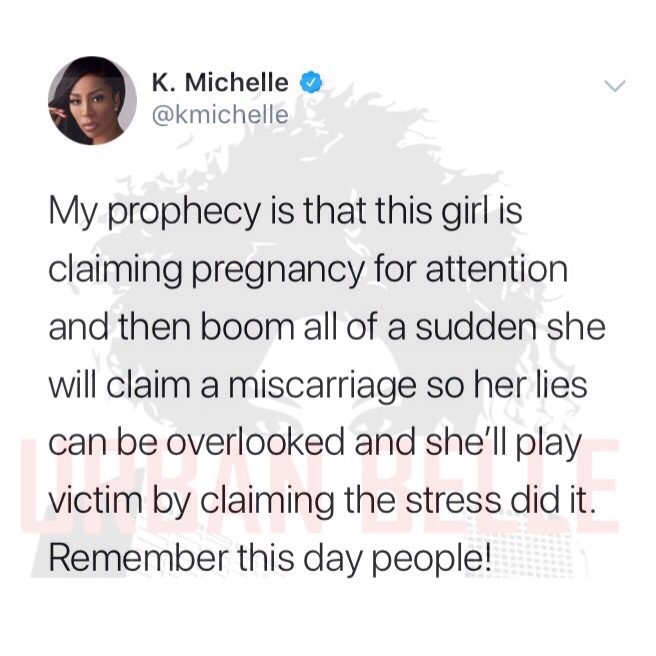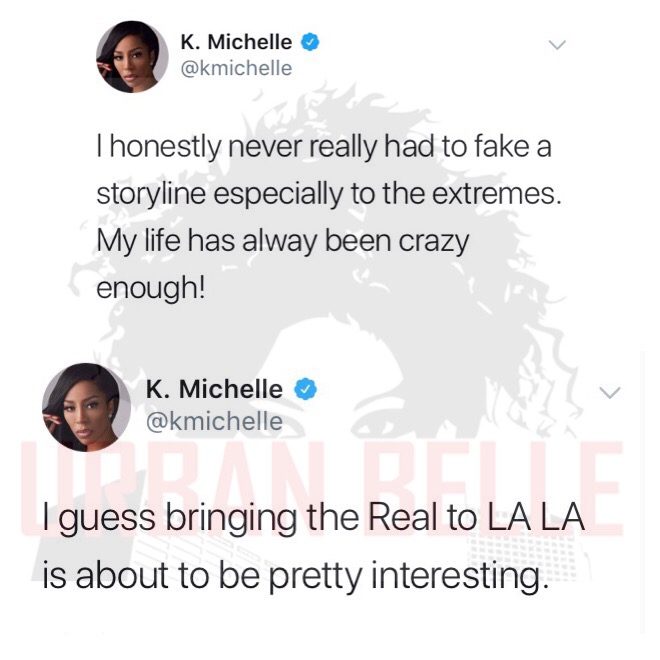 Interestingly enough, K. Michelle's co-star Moniece Slaughter added her two cents to the revelation. Apparently, K took Moniece to church and threw some praise over her way.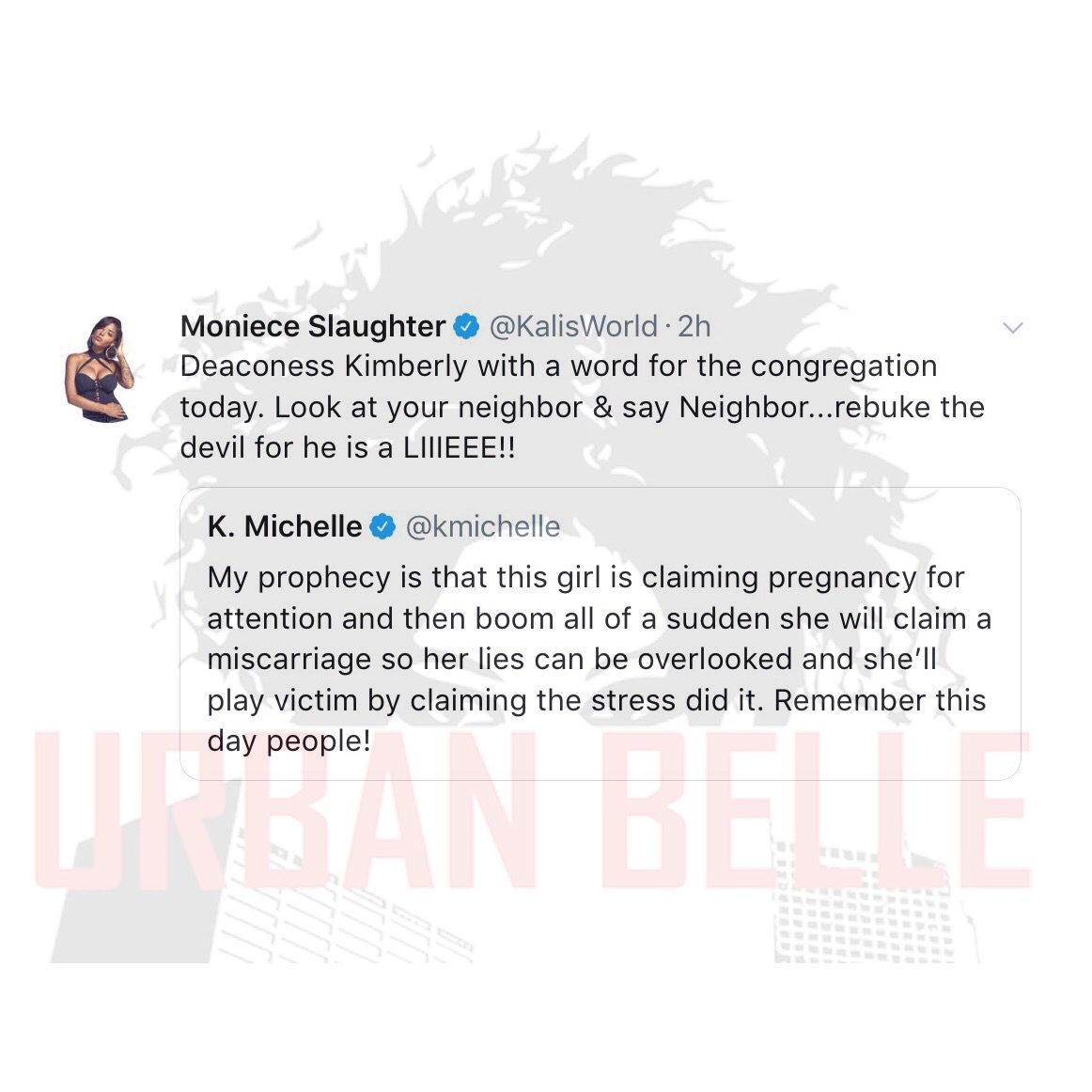 Now it isn't clear who K. Michelle and Moniece are shading at this time. But as the premiere gets closer, more details about this tea are sure to drop.