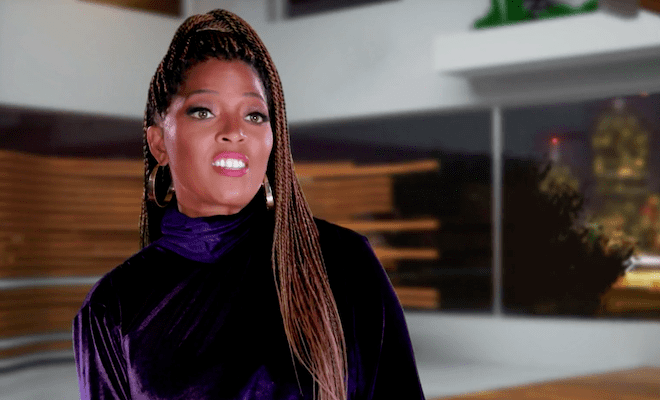 The ladies of "Married To Medicine" are back. And the feuds from last season are still in place. In a preview for the upcoming episode, Dr. Jackie Walters tries to bring all the women together. She wants the women to hash things out. Dr. Heavenly Kimes is called out by Dr. Simone Whitmore for her digs at Cecil. All of this started after Cecil told a viewer that he didn't agree with Heavenly and her "yo momma" clap backs. Heavenly took this personally and called out Cecil on Twitter.
She then dragged him on her YouTube channel and taunted him about being unemployed. Heavenly doesn't regret her actions and she feels Cecil deserved it. She describes his actions as "b*tch sh*t."
Dr. Contessa Metcalfe interjects and says that she's calling any husband who comes for her a b*tch if it's okay for Cecil to do what he did. Mariah Huq says Dr. Scott Metcalfe already did this when he got into it with Dr. Simone last season. Toya Bush-Harris agrees and says, "My husband don't fight b*tches." This ticks off Dr. Contessa and she responds with, "Your husband is literally the definition of a big a*s b*tch!"
Check out the video below.