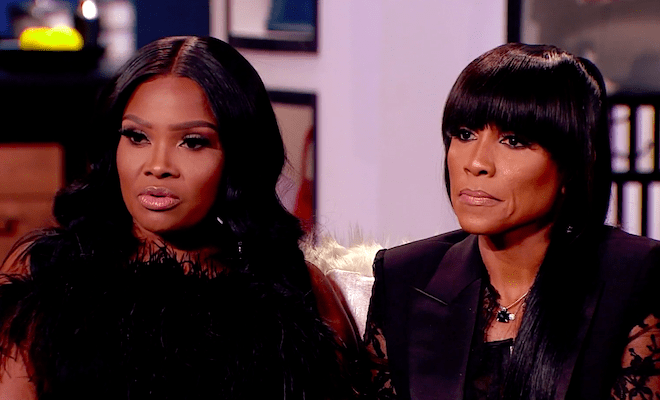 Dr. Heavenly Kimes had a heated exchange of words with Buffie Purselle at the reunion. After Heavenly accused Buffie of lying about her situation with Dr. Jackie Walters, Buffie said Heavenly was lying "through them dentures." Heavenly then said Buffie was lying "through that fat a*s."
Many fans of the show felt like Heavenly was being hypocritical since she's struggled with her own weight. Heavenly doesn't see it this way but this didn't stop fans from making an older photo of her go viral. Heavenly acknowledged the photo on Instagram.
Check it out below.
Regardless of her past weight issues, Heavenly has no regrets about what she said to Buffie. After a fan said they felt it wasn't cool that the old photo of Heavenly went viral, Heavenly tweeted the following: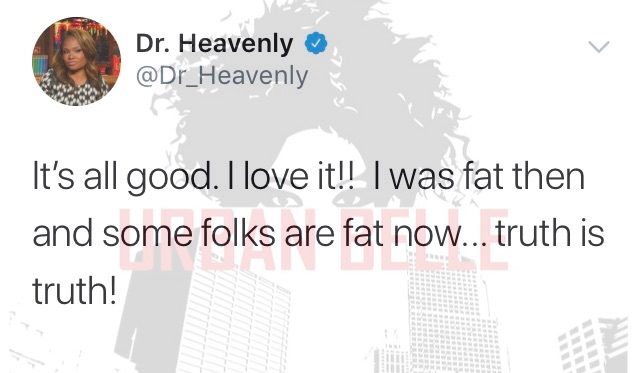 As for Buffie, she is now taking the high road. After a fan called Heavenly a bully, Buffie responded with the following: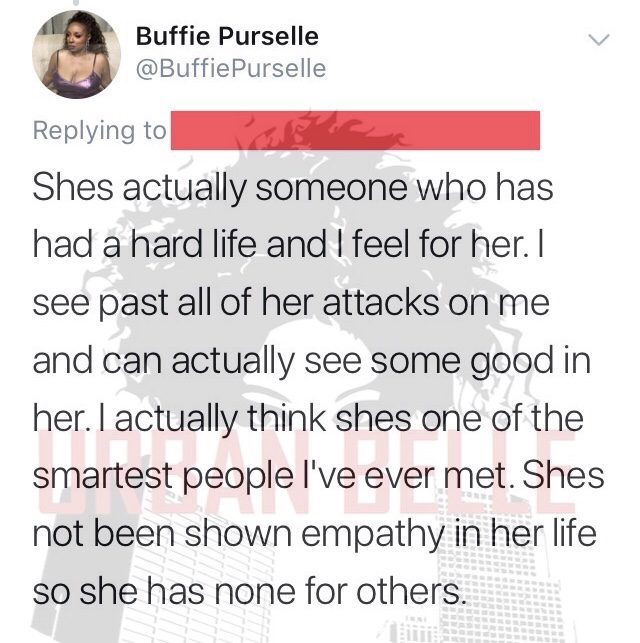 In related news, Bravo released another preview of the reunion. In the clip, Heavenly and Buffie go at it over the Jackie situation. And Mariah Huq, Toya Bush-Harris, and Dr. Simone Whitmore find it humorous that Heavenly is calling Buffie fat considering her past weight struggles.