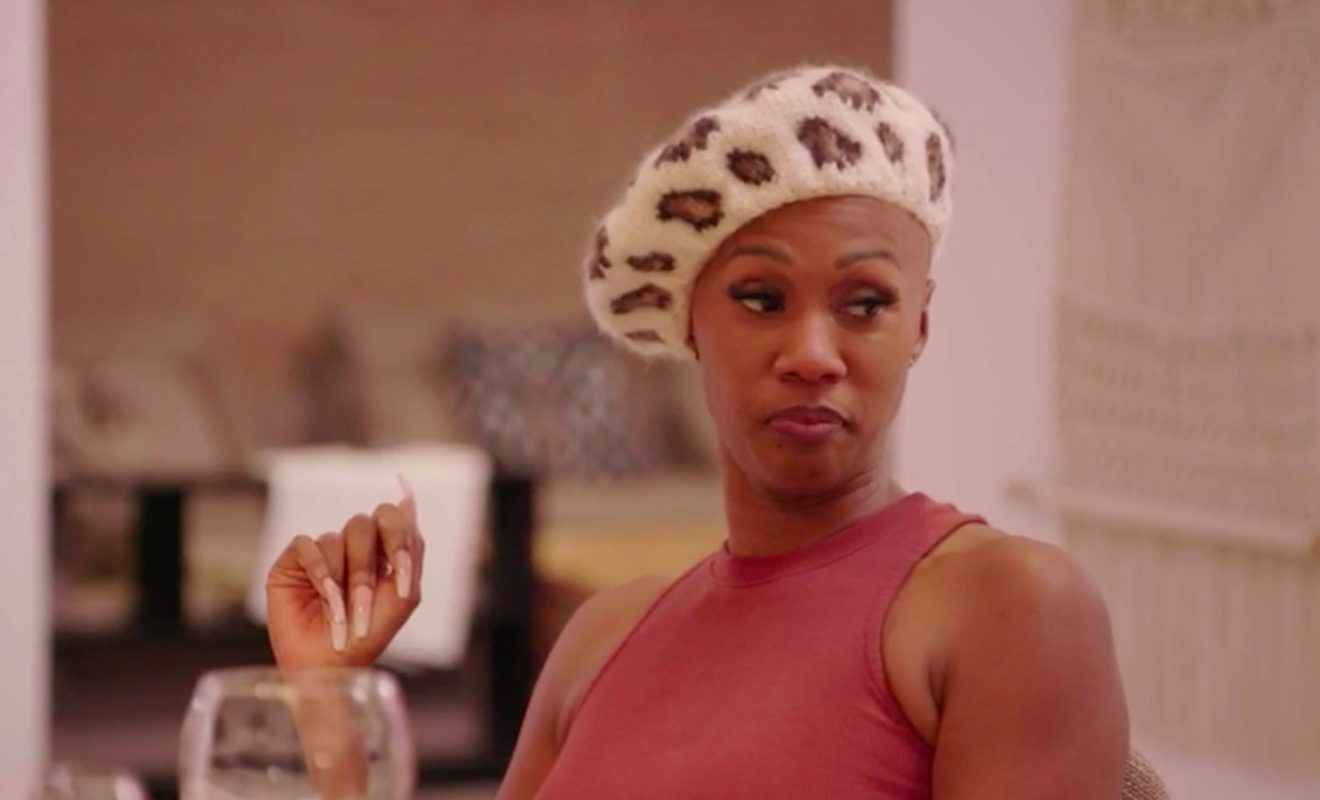 Things have fallen apart in Imani's marriage.
Dr. Imani Walker has decided to end her marriage to her husband Phil Johnson. The "Married to Medicine LA" star realized that she's the only one who wanted things to work. And Phil is more passionate about his new business in Oklahoma than improving things with Imani.
This became clear after Phil made no effort to see Imani after he relocated for his business. And he wasn't interested in Imani traveling to see him either.
Imani drops more bombs about Phil.
On the upcoming episode, Imani opens up about her strained marriage even more after the girls go on a trip to Palm Springs.
And she reveals that Phil was never really passionate towards her. She says, "I mean one of the worst things anyone's ever said, but he was being honest he was like, 'I always worried about there being a compatibility issue.' He was like, 'Basically, I thought that I could grow to love you.' He said, 'Which I did. But there's a difference between being passionate towards somebody and like you know…'"
When Imani is asked if she had any passion for Phil, she says, "I felt passionate towards him but I wasn't getting passion from him."
Imani also drops another bomb.
During another conversation, Jazmin Johnson asks if Imani can recall the last time she and Phil were "close like that."
Imani says, "Like, almost five." After Jazmin is stunned and asks Imani if she means five years, Imani then says, "I get no d*ck, no attention, no affection."
You can check out the videos below.