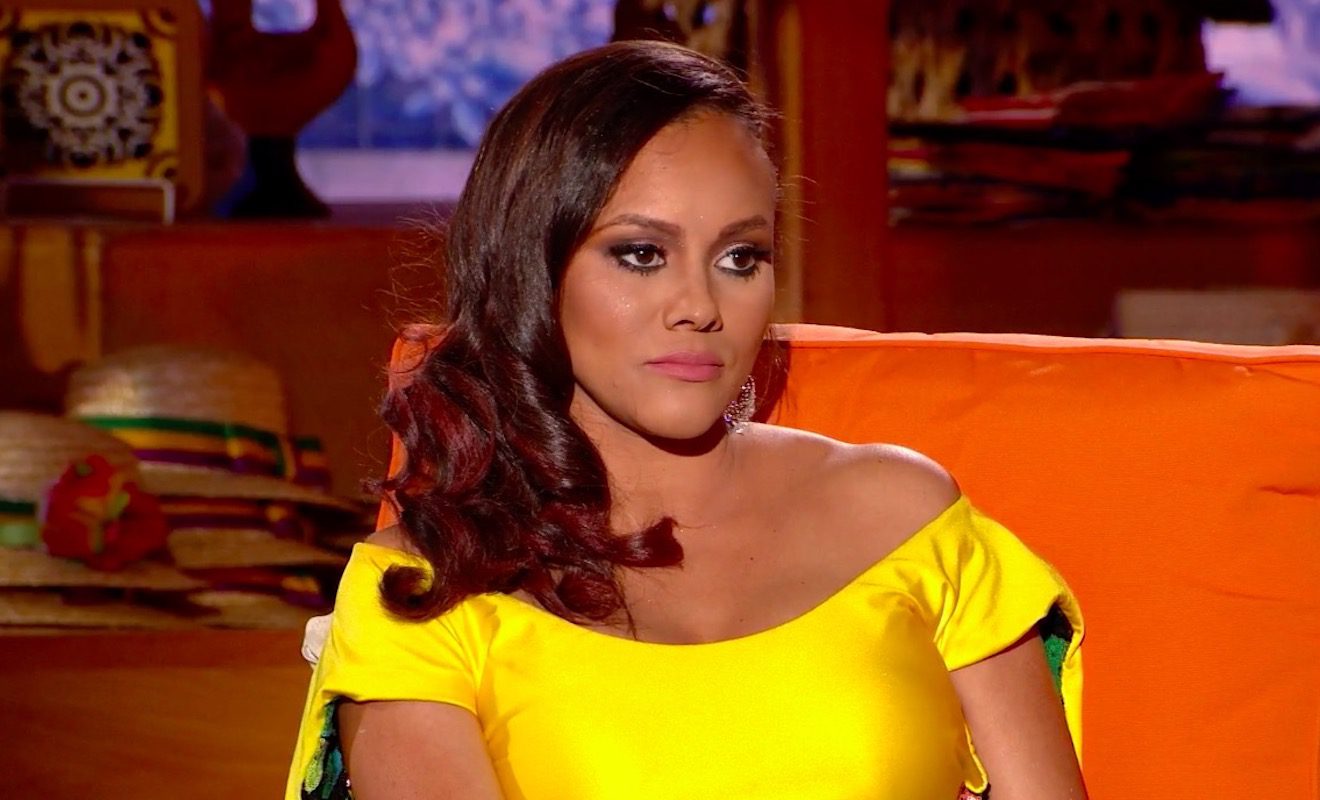 Candiace Dillard and Ashley Darby clash over their music.
Ashley Darby and Candiace Dillard's feud continues at the "Real Housewives of Potomac" reunion. In fact, both women have a war of words over Michael Darby.
It all starts after Andy Cohen says he heard that Candiace moved out of "Dorothy's house." Candiace is happy to tell him that this is something she will discuss more when Chris Bassett takes the stage.
Andy then asks Candiace how the remix to her single, "I See You," compares to Ashley's single "Coffee & Love."
In response to this, Candiace says, "It does not compare." She adds, "This was an actual song with no autotune. I did not need that help."
At this point, Ashley interjects, "I performed my song on a number of occasions live without any glitches or problems."
And Candiace says, "But the vocals my dear, they're trash. Next question."
Candiace Dillard fires back.
Ashley gets upset and calls out Candiace's use of the word, "trash." She says, "You know, with this whole trash thing, have you looked in the mirror? Calling everybody trash, it's getting really old. Just so you know."
Candiace brings up the blowup between Michael and Chris, "Oh, like your husband referred to my husband as trash?"
Completely frustrated, Ashley calls out Candiace's social media history, "We're going to talk about the disgusting things you say on social media." She continues, "So I will never listen to you calling me trash after the disgusting things that you have said, okay?"
Candiace refuses to lay off Michael, "The man you lay with is itching. Take a test."
Ashley then tells Candiace to "shut the f*ck up" with her jabs at Michael. And Candiace says, "You butted your forehead into my conversation, so butt back out."
Andy intervenes and he justifies Ashley's joining in of the conversation, "It was after you trashed her song so…"
Candiace replies to Andy with, "That you asked me about."
Check out the preview for part one of the reunion below.