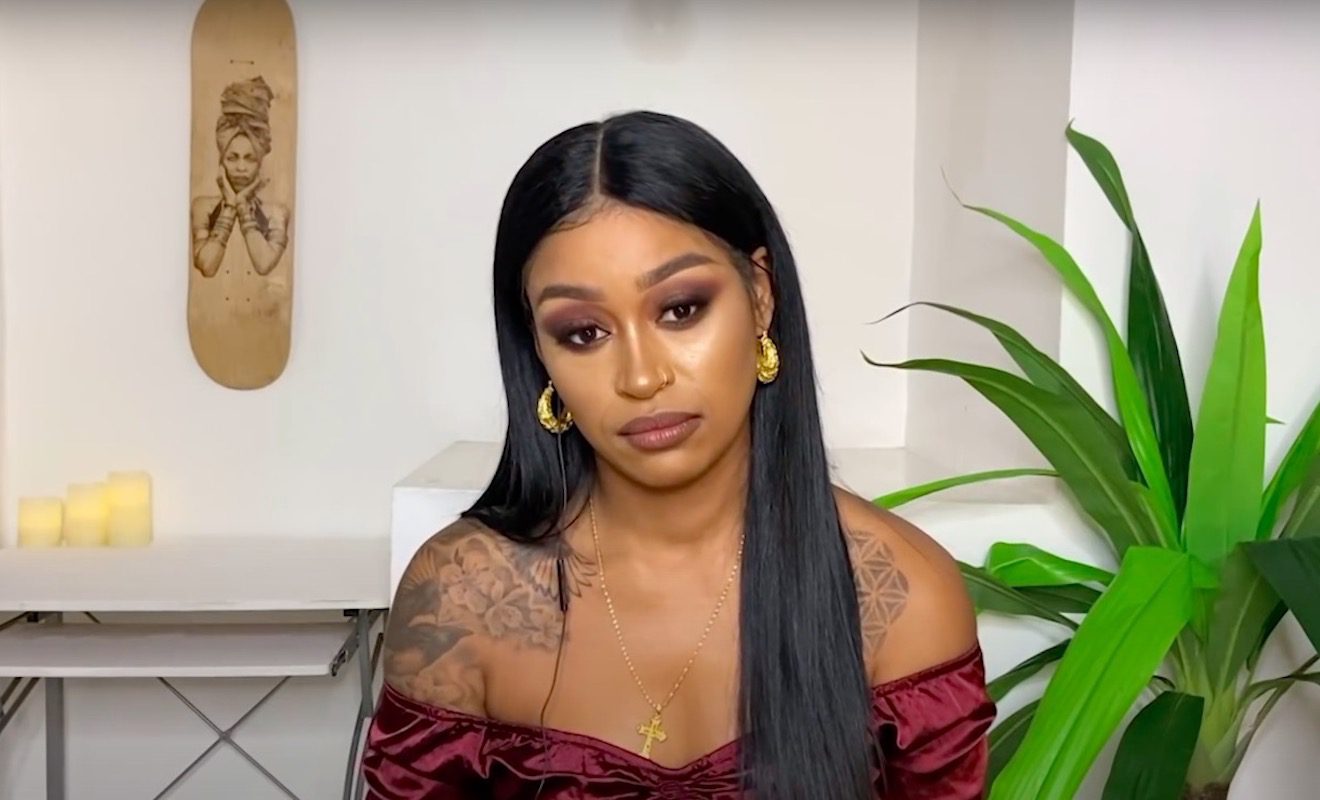 Despite being fired, Lily still has her opinions about "Black Ink Crew Chicago."
While Charmaine's biggest foe on "Black Ink Crew Chicago" as of now is Jessica, many fans of the show will probably never forget her nasty feud with Lily. They clashed while both worked at 9Mag. And over time, things got so contentious that it led to violence.
Charmaine's biggest issue with Lily is her use of the N-word. According to Charmaine, Lily would use the word when she was arguing with black people. And even though some of the cast took issue with this, Lily refused to stop using the word. Plus, Charmaine didn't like the fact that Lily said that Charmaine acted like a white girl because she went to a private school growing up.
After Lily continued to cling to the controversial word, she was eventually kicked off the show. But that hasn't stopped her from still sharing her thoughts on the show's official Instagram page.
A clip of Charmaine and Jessica arguing at the "Black Ink Crew Confessions" was posted. And Lily wrote, "LMFAOOOOO I blame production for letting Wendy Williams twin run wild with these d*mn fake ownerships lol…That girl the biggest p*ssy look at her acting tough and sh*t. LMFAOOO."
Jessica then responded to Lily's comment with, "@tat2lily I love you ?  ❤️  "
Charmaine is disappointed.
As for Charmaine, she took to the comment section to once again explain the breakdown in her relationship with Jessica. She wrote, "I introduced Jess as my partner because producers wanted a better position for Jess than just a tattoo artist. We wanted female empowerment and I loved Jess. I was down to put her on. But as soon as she came she was on some bullsh*t and telling people she was the boss, she wanted a spin-off after 1st season, she didn't want to tattoo not even in London did she finish her tattoo, she was talking a lot of sh*t about me that got back to me, she talk sh*t to me about other cast. It was really wack. I called it out because that sh*t will not slide."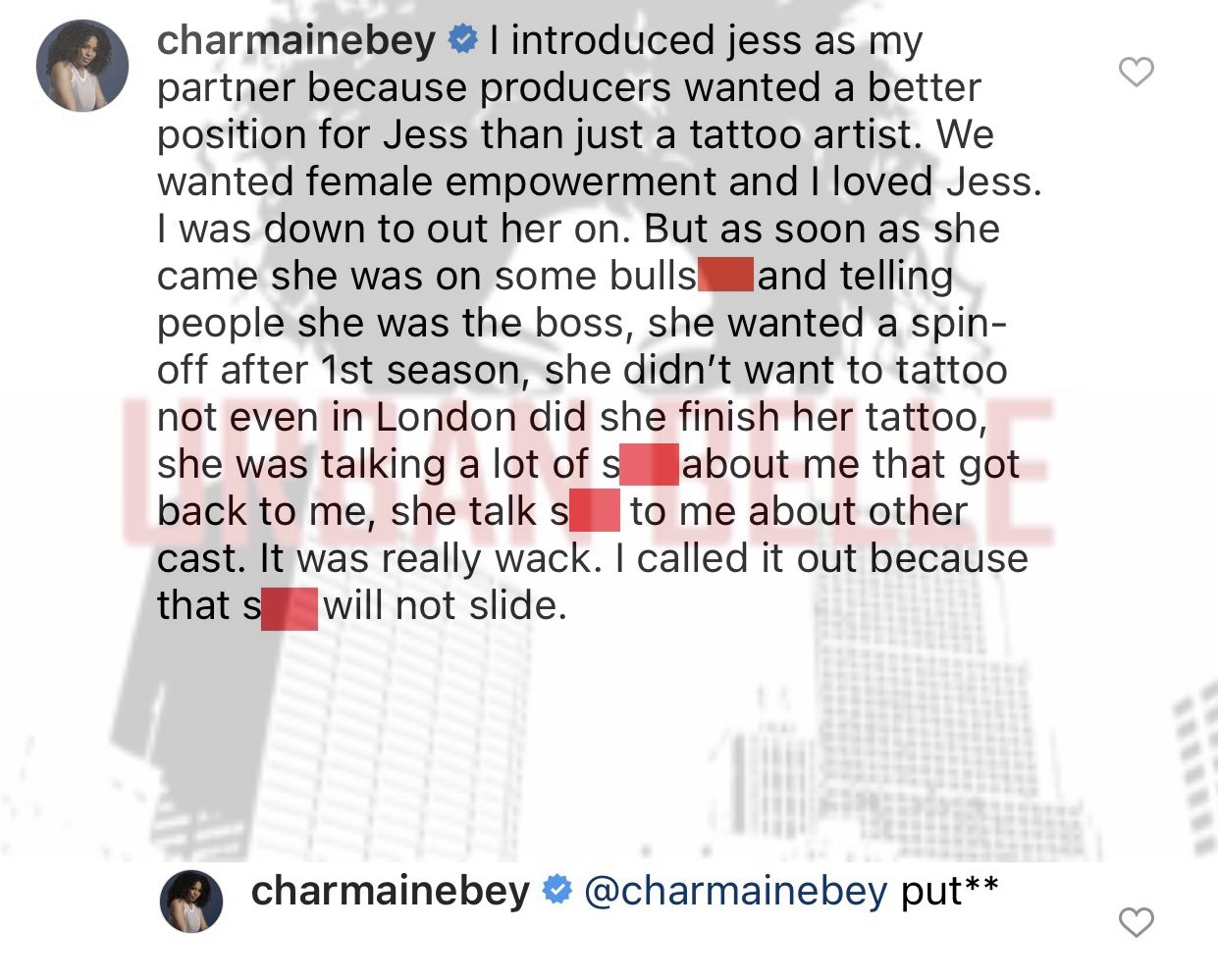 And Charmaine also responded to Lily and Jessica's comments on her Instagram Story, too.