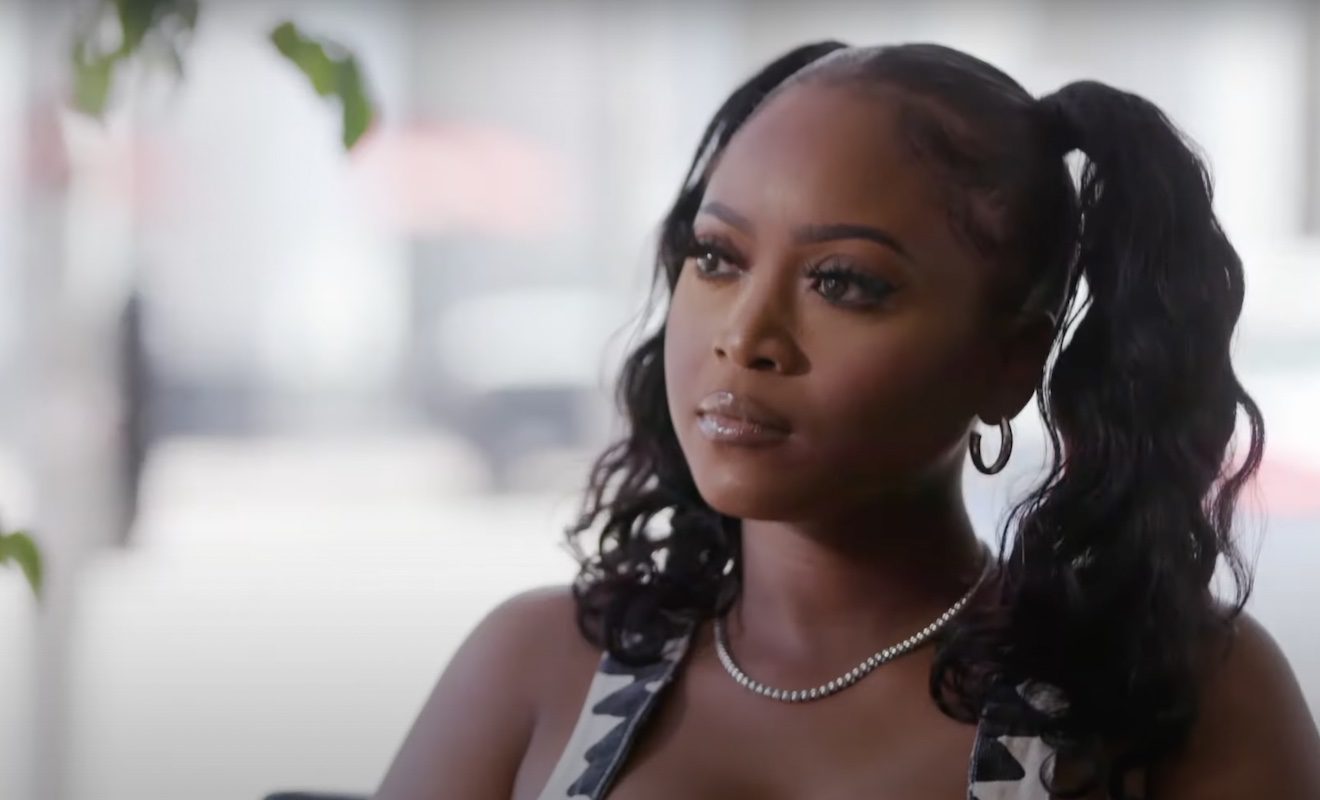 Sakoya Wynter and Cree Campbell talk it out.
When it comes to the latest episode of "Growing Up Hip Hop," many feel Cree Campbell and Savannah Jordan crossed the line. Their altercation with Sakoya Wynter happened due to a sum of previous events. Sakoya clashed with Tanice Simmons. At the time, she had no idea that Tanice was pregnant. Things got heated. And Sakoya tried to throw her drink on Tanice. Realizing she went too far, Sakoya is ready to apologize to Tanice. But Tanice didn't attend Lil Twist's party. So Sakoya apologized to Jojo Simmons.
Savannah was still upset with Sakoya and she also isn't over the words she exchanged with Sakoya on Twitter. Cree took issue with Sakoya's past comments about Angela Simmons. Sakoya said she wasn't sure how things would go being around Angela since Angela dated her child's father. But the last straw for Cree was when Sakoya told her she wouldn't understand why Sakoya was irate about Savannah bringing up her son until she had children. Cree previously told Angela she's unsure if she can have children. And it's upsetting for her.
While Savannah may not yet be open to making peace with Sakoya, Cree meets with Sakoya on the upcoming episode of GUHH.
During the preview for the next episode, Cree brings up colorism. She tells Sakoya, "A lighter-skinned woman always feels that they're superior to us dark-skinned girls, so things like that will trigger somebody else."
It's unclear if Cree was talking about Sakoya or the women were discussing someone else at this point in the conversation.
Also, Sam Wright is dealing with some serious legal problems. He was hit with multiple charges of assault with a deadly weapon thanks to a brawl that he and Egypt Criss were involved in supposedly. Lil Eazy-E warns Sam to take it all seriously, "You don't wanna go to jail like f*ck all that tough sh*t."
And Tahira "Tee Tee" Francis freaks out when she can't locate her ring.