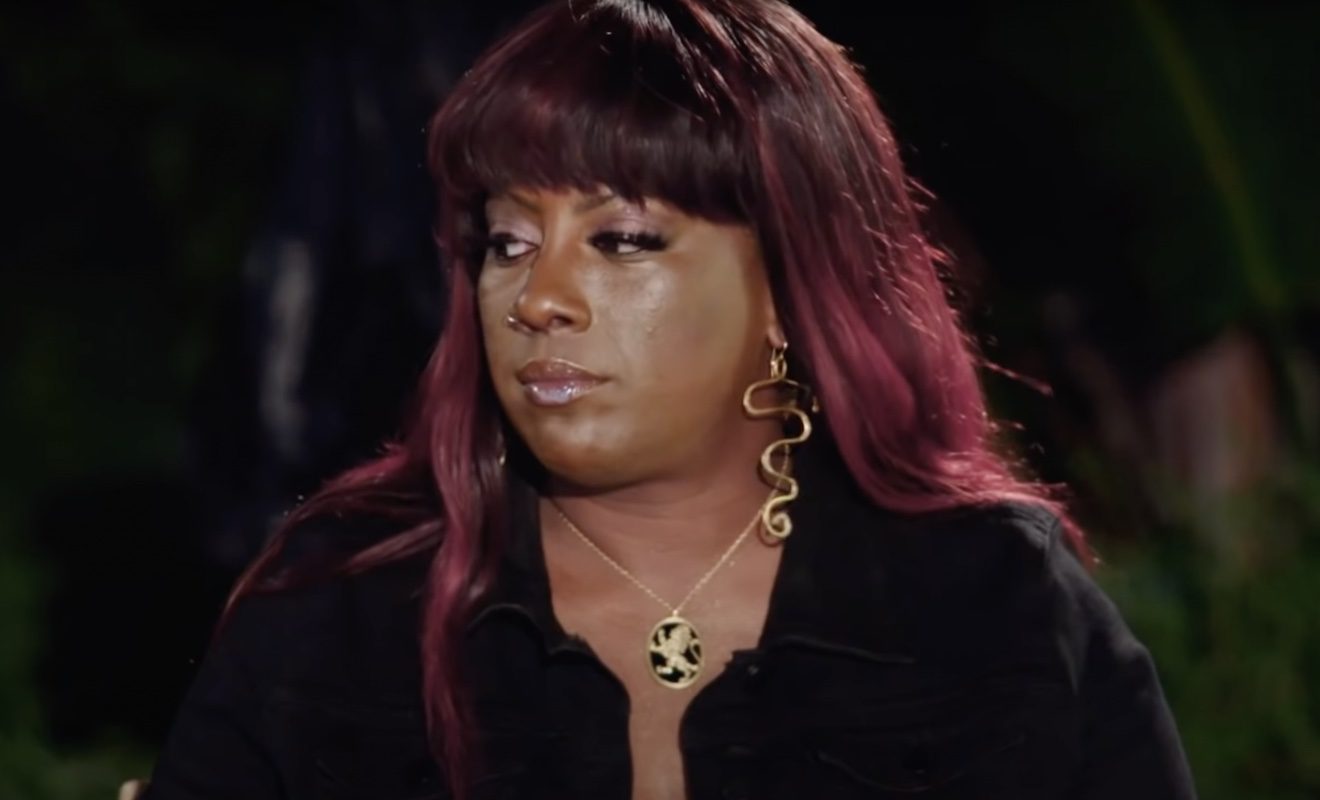 K. Michelle and Gangsta Boo used to be friends.
Lyrica Anderson and K. Michelle clashed pretty hard on "Love And Hip Hop Hollywood." K. Michelle said that Lyrica was late to her performance for one of K. Michelle's shows. They argued about this. Insults flew and A1 Bentley got involved. So K. Michelle ended up having a war of words with both. However, they were able to make peace. But previews showed that there will be more drama on the current season of "Marriage Boot Camp: Hip Hop Edition." In fact, Lyrica and K. Michelle nearly came to blows.
Well, fans may have seen what may have caused their bad blood to revive on the latest episode. Gangsta Boo revealed that she and K. Michelle used to be good friends. However, they had a nasty fallout. And Gangsta Boo accused K. Michelle of talking badly about her to other people they knew.
Gangsta Boo addressed the latest episode of "Marriage Boot Camp."
K. Michelle wasn't interested in having this conversation. So she tried to run away and hide from the Three 6 Mafia rapper. At one point, K. Michelle went to Lyrica and A1's room. And when Gangsta Boo came in, K. Michelle grabbed A1 to fake a conversation as they walked out of the room together. This didn't sit well with Lyrica. She said A1 was wrong not to ask if she was okay with him leaving with K. Michelle. Judging by the previews, this will lead to explosive drama between Lyrica and K. Michelle.
In the meantime, Gangsta Boo didn't like what she saw happened when she watched the episode. She took issue with some of the things that K. Michelle said about her in the green screen interviews.
View this post on Instagram
View this post on Instagram
Gangsta Boo addressed the situation on Twitter. One viewer tweeted, "And here we go, K. Michelle doing mean girl sh*t." In response to this, Gangsta Boo tweeted, "Very disappointing actually, had no idea she felt that way. Wasn't told to my face, however.????"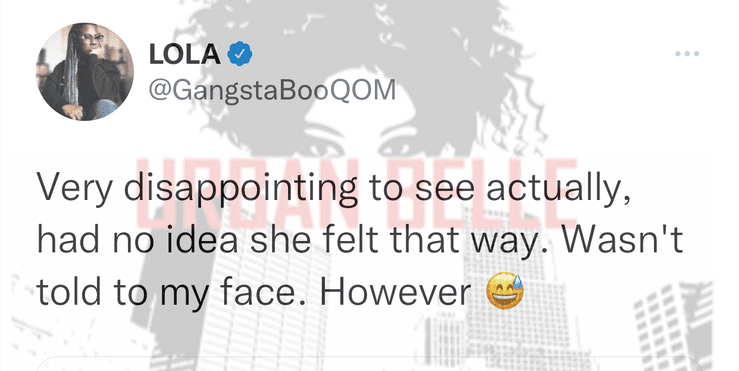 The viewer then tweeted that K. Michelle should have just been honest and said she didn't want to discuss their fallout. And Gangsta Boo responded with, "They edit it a bit weird, too, as if I was chasing or something. However, a spade a spade. Stay tuned til the next episode #HipHopBootCamp. Lyrica next."