Chris Bassett is fed up with Gizelle Bryant.
Gizelle Bryant is used to having controversy on "Real Housewives of Potomac." She's had a number of feuds. However, some of her costars past and present believe she has a knack for attacking marriages. On the previous season, she fell out with Wendy Osefo. Wendy took issue with Gizelle telling Ashley Darby about the cheating rumors regarding Eddie Osefo. Gizelle even said she wondered if Wendy got work done because of the gossip. Wendy felt like this was a malicious thing for Gizelle to do considering they were building a friendship. She and Eddie have denied that there is any truth to the rumor.
The ladies are all back and filming the upcoming season. So far, it's been confirmed that Karen Huger and Candiace Dillard have been clashing. However, the biggest story so far is Gizelle and Candiace may have fallen out. Days ago, it was rumored that Gizelle accused Chris Bassett of being inappropriate with her at last season's reunion.
Candiace has since unfollowed Gizelle on Instagram. And now Chris has spoken out on Twitter.
In a tweet, he wrote, "Y'all really not ready for what's about to go down. Call me what you want, but a liar I am not…and if that's the path you choose, I promise, you will be sorry."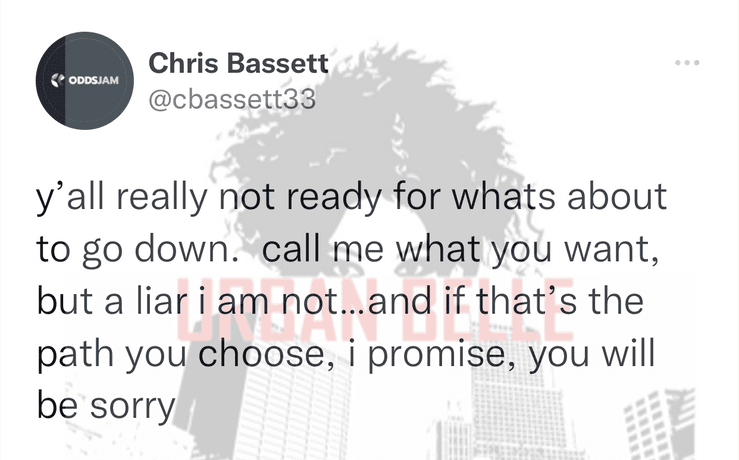 After a fan told Chris to calm down and stop tweeting because his words can be used to hurt him and Candiace, Chris wouldn't back down.
He wrote, "I understand the show…but what we NOT gonna do is LIE…and make up bullsh*t because you a sorry miserable person."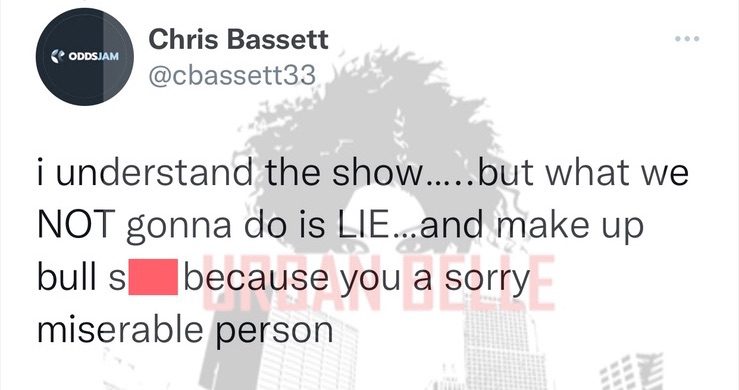 Chris added, "Broke, live off my MIL, no job, whatever…those are lies for a TV show…this is my CHARACTER you are trying to attack and I will NOT sit down and say nothing."