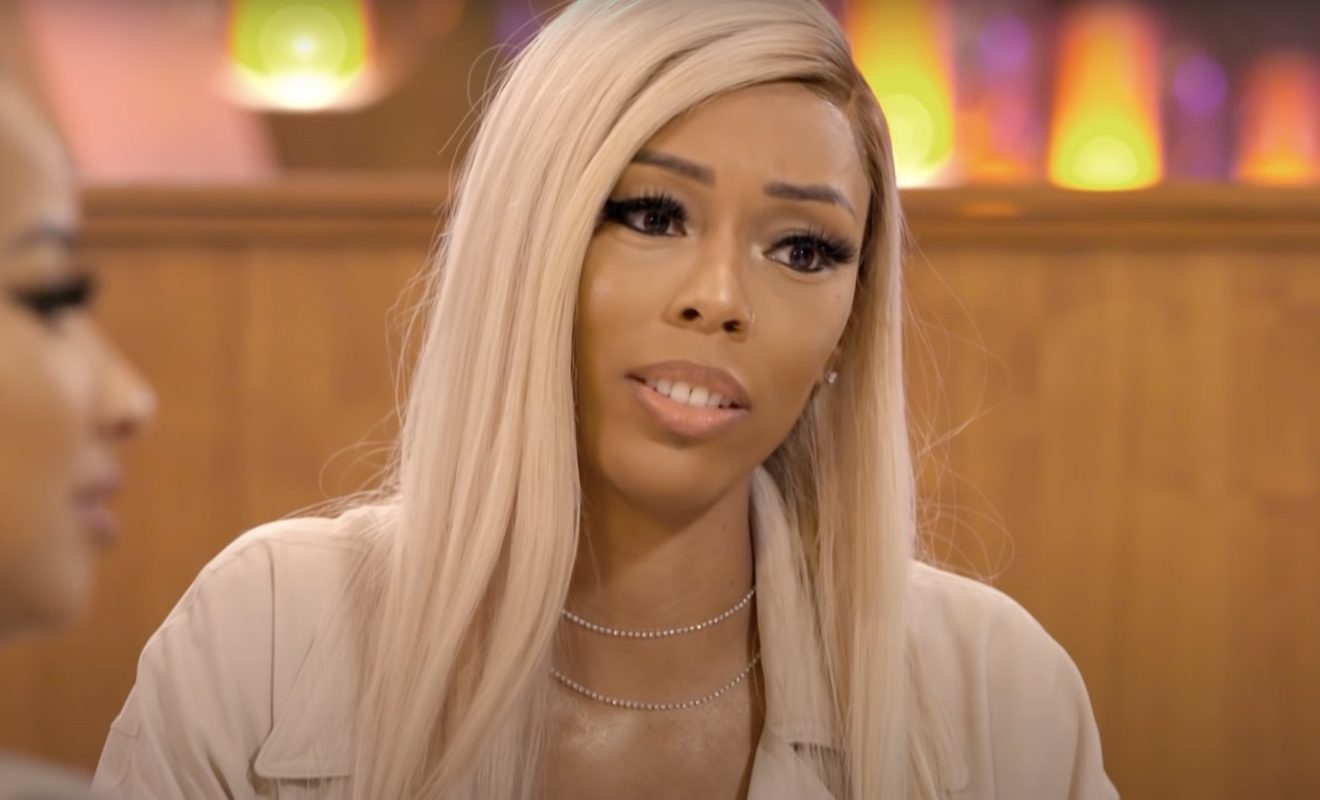 It's hard for Bambi to watch "Basketball Wives" now.
"Love And Hip Hop Atlanta" star Bambi takes her friendships very seriously. And she has made it known that she will always ride for her friends. She doesn't care if that leads to drama either. So she has her thoughts on Malaysia Pargo's latest drama on "Basketball Wives." As of now, Malaysia isn't in a good place with Brandi Maxiell. The two ladies fell out and haven't spoken in a few years. However, they were forced to address their issues on the current season. This is due to the fact that some of the "Basketball Wives LA" ladies have returned for Season 10.
During a recent interview with "The Domenick Nati Show," Bambi said that Brandi was pressing the issue a bit too much.
"Her and Brandi, I try to stay out of it because they had a friendship that didn't involve me. But to be honest, I don't like watching this show seeing Brandi kind of come for Malaysia right now cause Malaysia was in a space where she just kind of wanted to deal with her own issues she had going on and not really get into all that other sh*t."
She continued, "It was a bad time for her. And then I feel like Brandi is kind of pressing the issue a little bit."
Bambi feels as if Brandi Maxiell is overdoing it.
Bambi feels like Brandi is just doing too much at this point, "Brandi is kind of doing too much right now, to be honest, I feel like. It's like girl, pipe down."
She did like Brandi prior to the fallout, "I mean, I've met her being with Malaysia a few times and I feel like she was very much a nice lady and everything. But right now seeing them and their friendship do whatever it's doing, it's really hard for me to watch. It really is hard because I did like Brandi when her and Malaysia were friends. When they were cool, I liked her. But Malaysia's my friend. Don't get it twisted. If she don't like somebody then, you know, I'm just that kind of friend, I don't like you either."
When asked why she thinks Brandi continues to address the situation with Malaysia on the show, Bambi said, "Because look at 'Basketball Wives.' They need to pick that sh*t up. That sh*t was f*cking boring. They need to get it cracking. She's getting it cracking by picking on Malaysia."
And she was asked if Brandi is just doing this for a storyline, "Probably. Where you been, Brandi? She was gone. All them other ladies was gone like not around. They have to come back with a vengeance. They have to come back and turn up. And that's what they're doing."
Bambi says Brandi is doing the most. ☕️#Basketballwives pic.twitter.com/vqNTOBq7CE

— Spillingbbwtea☕️ (@spillingbbwtea) May 19, 2022
Check out the full interview below.
View this post on Instagram