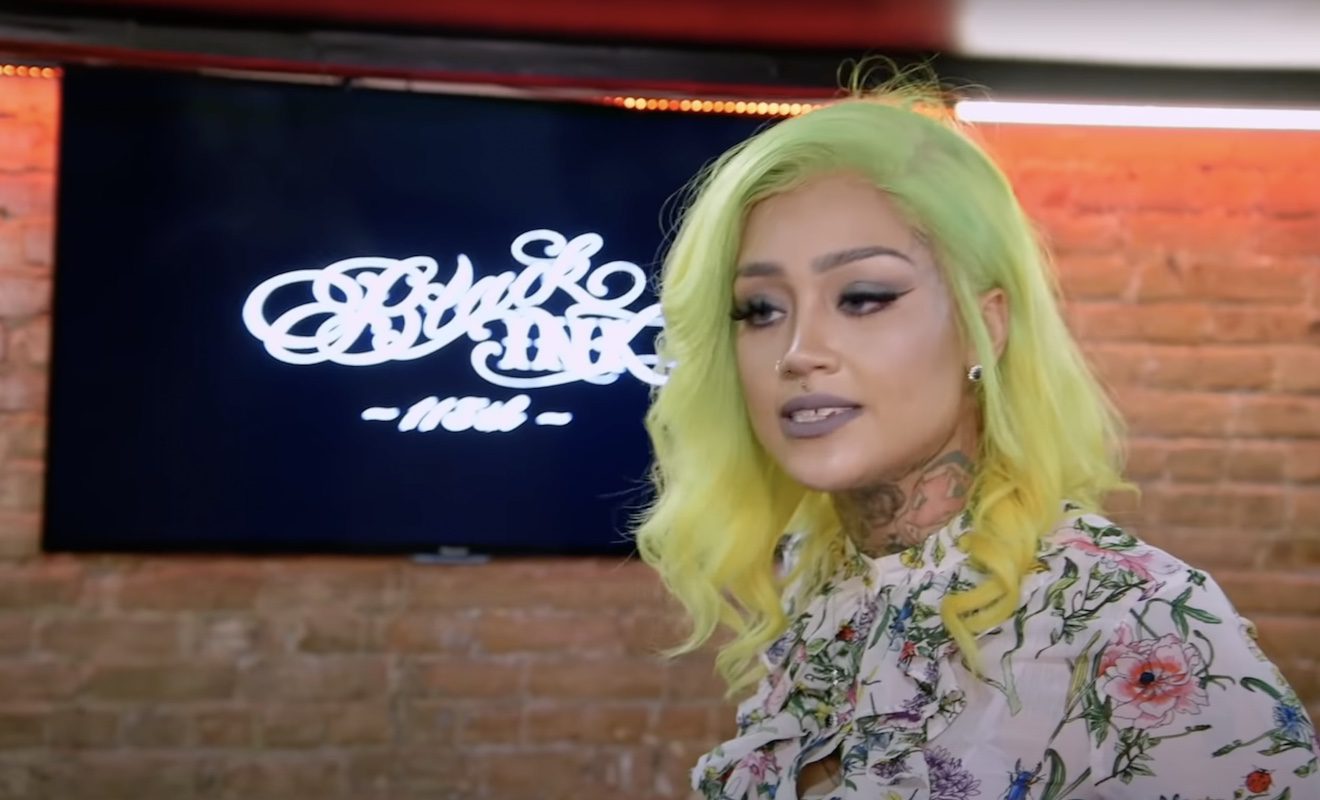 Donna denied that she took down Ceaser.
Donna was one of the first people to call out Ceaser after he went viral for his treatment of dogs in a video. The "Black Ink Crew" star was later fired from the show. And fans have accused him of abusing dogs. Interestingly enough, Ceaser dealt with some serious accusations before the video. His daughter hopped on social media and accused him of being violent towards her. She told her followers that he attacked her after she didn't wash the dishes in the timeframe she was given. And she said he came into the bathroom while she was taking a shower, which made the alleged incident even more traumatic for her.
Ceaser has denied putting his hands on his daughter. He even said he would sue Crystal for defamation because she said she believed that Cheyenne was telling the truth. So these days, Ceaser doesn't have much of a relationship with his daughter. Although Ceaser has accused Suzette of leaking the video (she denied this), some fans have accused Donna of being the person who took down Ceaser.
Well, she clapped back at this on Instagram Live. She said, "Listen, I'ma say this. Y'all keep being like, 'Oh, Donna you took down Ceaser…' Listen, I didn't take down nothing. That man took his own self down. He the one that did that weird sh*t to them dogs. And I'm sorry, I'm not gonna be defending nobody about beating on no dogs."
She continued, "What happened, happened. And honestly, he got away with a lot of sh*t. And that was just the last straw."
Donna defended Ceaser's daughter and gave Dutchess a warning.
Donna also took a moment to defend Cheyenne and ask her followers to have empathy, "Yeah, Cheyenne, Crystal…and her mom Crystal…Crystal's one of my good friends. And Cheyenne…like I said, I call her my niece. She calls me auntie and I would never stop talking to her, would never. I wouldn't even give an example. She's a child. At this point, she's growing up into a beautiful young woman but I remember what I was like at 15, 16, 17, 18. I made mistakes and that's what you're supposed to do at that age."
She added, "Just imagine the people that you loved and cared about that you thought loved and cared about you stopped talking to you because you made a mistake at those ages. Sad."
Interestingly enough, Dutchess also spoke out after Ceaser was fired over the video. She accused him of being abusive towards her while they were in a relationship. And she accused VH1 of knowing what was allegedly going on.
Apparently, Donna was told that Dutchess discussed her as she was speaking about the situation to her Instagram followers. And Donna said she is prepared to sue, "I ain't see Dutchess' live but I heard she's still tryna go with that whole scenario of I r*ped her. She needs to stop before I sue her a*s."