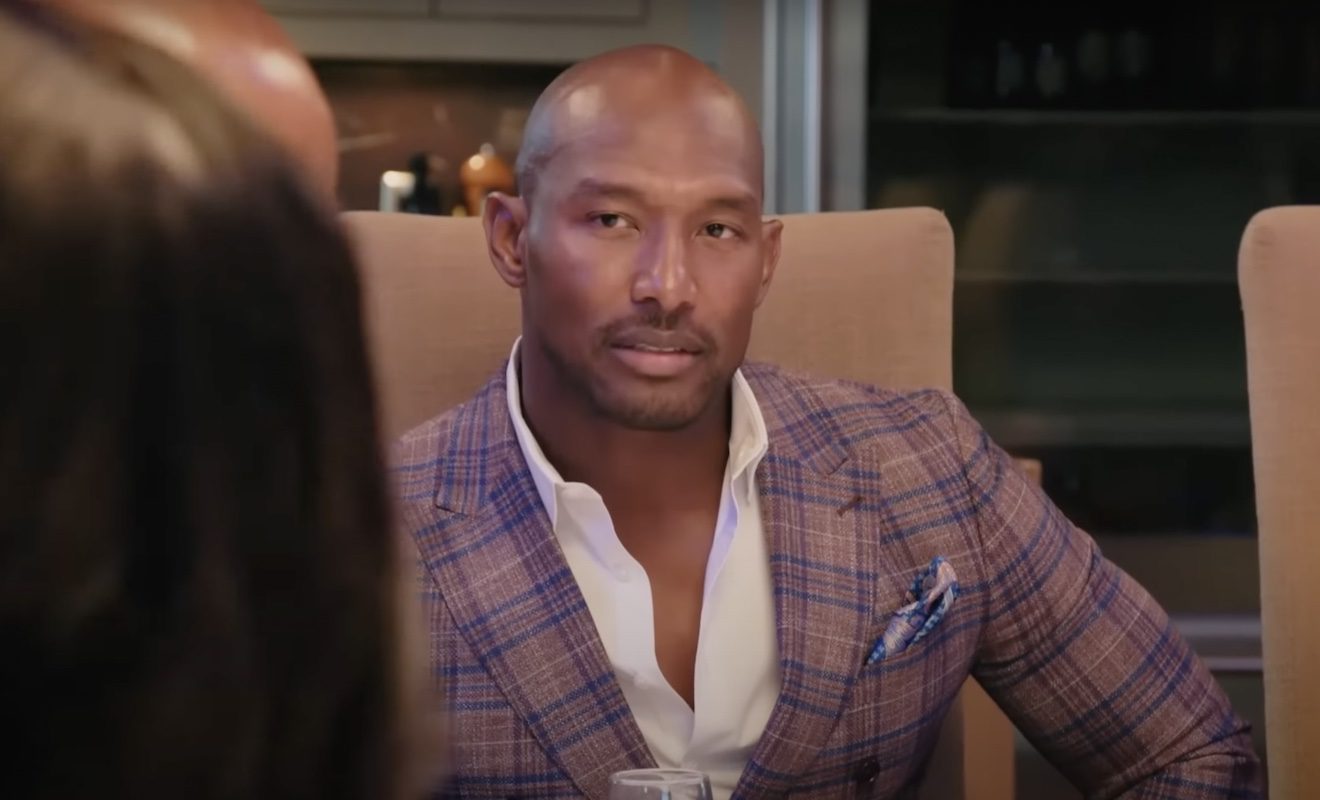 LAMH fans are calling out Destiny Payton for double dating with Martell Holt and Sheree Whitfield.
Destiny Payton and Melody Shari's fallout played out on "Love & Marriage: Huntsville." Melody backed off from the friendship after Destiny questioned it due to Melody calling her less. Since Melody continued to keep in touch with Destiny via text messages, she assumed they were still on good terms. However, Destiny said it bothered her. And she didn't like that Melody called less after the season wrapped up. Melody couldn't understand this. She said that she likes to take a break for her mental health after she is done filming LAMH.
Interestingly enough, the point of no return for their friendship was when Melody overheard Destiny talking to LaTisha Scott about her while they were in a Los Angeles hotel to film the reunion.
Since then, there have been a lot of tense moments between Melody and Destiny. Fans thought that the recent episode of them sitting down and agreeing to be cordial meant that shade-throwing and social media clap backs would cease.
Well, Destiny is once again a hot topic on social media because of her recent social media posts. She recently shared video of herself out on a double date with Martell Holt and Sheree Whitfield. The couples dined at a restaurant together. As we reported, Martell is currently dating the "Real Housewives of Atlanta" star.
While there has been speculation that the romance is just a publicity stunt and storyline fodder for both shows, it hasn't slowed down the public appearances the couple has been making.
Some LAMH fans don't see an issue since Destiny and Martell were friends before Melody and Destiny started their friendship. And others think Destiny is just trying to get under Melody's skin.
One Instagram user wrote, "You are messy and you have an evil spirit. I just realized how jealous of Melody you've been. You were never a friend to her."
Another wrote, "Idgaf what nobody say. I love how you stand by your friend. Y'all been friends for a long time and you don't get many of them…"
Check out the video of Destiny out with her new boo, as well as Martell and Sheree in the video below.