Editor in Chief: Amanda Anderson-Niles
Atlanta native Amanda Anderson-Niles' obsession with journalism and writing began at the tender age of eight years old. Before creating one of the rawest online magazines for black women; Amanda was writing short stories and unpublished books in elementary school, and realized starting her own magazine was something she had to do by age 11. While most kids were focused on running the playground, Amanda was set on world domination. A typical strange kid with an insane amount of ambition, she practiced becoming an anchor woman in the bathroom like most dorks. She set her sights on a college degree and a love affair with Journalism and Mass Communication when her parents informed her that a rap career wouldn't last longer than 3 years. It was also clear that a degree in Journalism would make starting a magazine and landing in front of a camera a lot easier to accomplish.
After falling in love with the beautiful campus of North Carolina A&T State University, she declared her major Journalism and Mass Communication and accepted the invitation to become an Aggie.
In college, she was well-rounded; she was active in a several organizations, leadership positions all to boot. She served as a senator for the Student Government Association, President of the National Council of Negro Women, Public Relations Director for Media Network, and Public Relations Editor for the Ayantee Yearbook. She also wrote for the school's newspaper and embarked on the sisterhood of thousands of college educated women when she was initiated into Delta Sigma Theta Sorority, Incorporated in Spring 2007 on the college campus' Alpha Mu chapter.
After interning as a Public Relations Consultant for several notable non-profit organizations, Amanda realized that writing wasn't just a childhood addiction, and she did get it right at age 11. She started blogging and learned how to make websites once graduating from college. After launching a fashion blog, Amanda realized fast that she could make money from blogging. "I honestly came into blogging because it seemed fun at the time. But a few months in, I started to make money on this thing that cost me virtually nothing to start. After I met my goal of being invited to Fashion Week, it was on." Shortly after, she started making decent money from freelance writing. Months later, she started Urban Belle Magazine with two close friends. Her passion for media was finally channeled by creating one of the most polarizing online magazines for black women.
"We felt like there just wasn't enough raw publications for young black women. We were tired of reading about the same old things. We needed something outside the box, and a writing style that didn't make black women victims, but heroes and women with choices."
While she was still Corporate America's slave for several years, she walked away and decided to make Urban Belle a full-time gig. The choice was easy, since she had the support of a husband who also has the same passion she has for Journalism. With readers all across the globe and a fearless writing style that is polarizing as well as pretty dangerous, it's clear that a media empire won't be hard to achieve. And Amanda is pretty clear that the magazine is just the beginning:
"We're a brand. And our vision isn't limited to just one thing. If journalism has to keep changing, we'll change with it. And I welcome the challenge to not only keep up, but to write our own history and change the whole industry forever."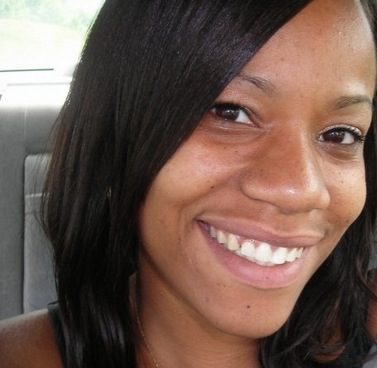 Managing Editor: Taren Vaughan
A true southern belle, Taren hails from Durham "Bull City", North Carolina where much of her family resides. Due to her love for education, Taren received degrees from North Carolina A&T State University (Biology), High Point University (Sport Studies) and UNC-Greensboro (Education). Although never majoring in journalism, writing is truly in her heart as Taren has been a fan of the pen and the pad since she was in middle school when she began reading and writing poetry.  One of her very first pieces was dedicated to her brother. During her time as an Aggie, she took a creative writing course taught by Dr. Anjail Rashida Ahmad, blind professor and poet. She has also read some of her poetry at open mics on the university's campus.
In an interest to take her writing to another level, Taren joined two close friends from college and founded Urban Belle Magazine.
"Amanda initially came to me with the idea of starting a radio show and of course, being the talker that I am, I was down with the idea. After a few trial runs, we thought about how to take things a step further, beyond the air waves and came up with the idea of starting an online magazine for black women."
In addition to writing for UBM, Taren is also involved in numerous organizations. In the Spring of 2008, Taren was initiated into the Durham Alumnae Chapter of Delta Sigma Theta Sorority, Incorporated and she also dedicates large portions of her time to volunteering within local communities.
In her spare time, Taren spends a lot of time watching sporting events as the true sports fanatic that she is. Her favorite sports include college basketball, with NFL football coming in at a close second. As a former athlete herself, she played volleyball and basketball and enjoys spending an hour or two in the gym.
Taren realized early on that running a successful online magazine would take a lot of dedication and long hours in a world driven by the internet.
"Dreams are reflections of our heart's desires. They will remain merely visions until they are put into action. We have an empire to create. And with persistence, we will get there."