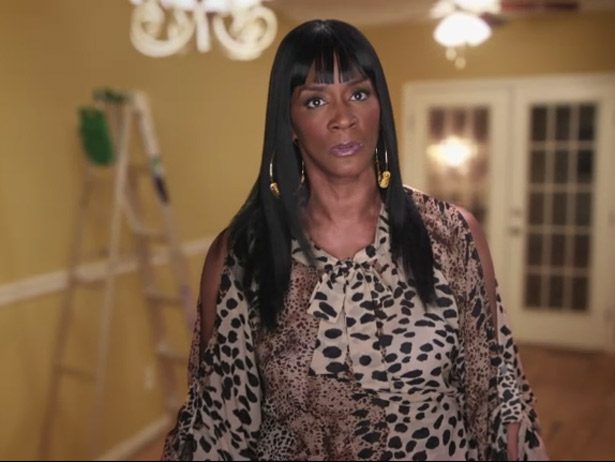 By: Amanda Anderson-Niles
Lil Scrappy's Mother Momma Dee is a certified trip. While we haven't yet seen much of her on Love And Hip Hop Atlanta, those of us in the "A" know very well of Momma Dee's likeable ratchetness. She already made it very clear to the media a couple years ago that she wasn't too thrilled about Lil Scrappy and Diamond dating; so most of us were not surprised when Diamond pulled out of the show's cast last minute. We still feel the most exciting thing about Lil Scrappy and Erica will be the upcoming Lil Scrappy and Stevie J. fight, but it's no question that Momma Dee is a very easy second. Known for her realness and old G pimp mentality, no one can really expect what Lil' Scrappy's momma is going to say next in her interviews. And we just love that.
I happened to catch a recent interview with Rickey Smiley of the Rickey Smiley Morning show, and Momma Dee gave her take on all the slack she and the other stars of Love And Hip Hop Atlanta were getting already two episodes in. Apparently, everyone feels moved to create online petitions since the first one created for Basketball Wives failed. Rather or not the petitions are truly warranted or not, they seem to generate enough buzz to at least get producers to pretend they're making changes (see Shaunie O'Neal).
Although Momma Dee made it clear that she's not too happy that people have become so judgmental about the show that was meant for adults anyway, Rickey Smiley switched it up and asked her what she would have done if Tami Roman took her purse like she took Kesha Nichols'.
And Momma Dee said:
"She wouldn't take my purse. Know why? Because I'll put her in my trunk if she tries to steal my purse. I keep a ski mask ready."
Oh Momma Dee. Is it strange that we really believe her?
Editor's Note: I've been looking for the audio for the last couple of days. I'll be sure to upload it when Rickey Smiley's camp gets it up on the website.