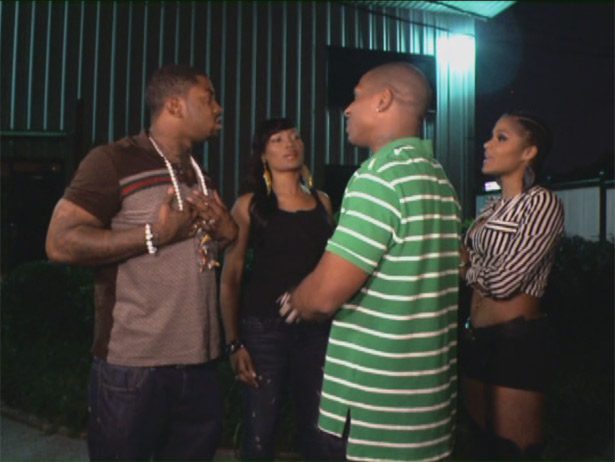 By: AJ Niles
The Lil Scrappy Stevie J. fight is definitely one of the highlight moments of Love and Hip Hop Atlanta. Viewers tuned in to see the fruit of the show's producer's labor. As revealed here, Lil Scrappy told the 105.1 FM's Breakfast Club Morning Show in New York City that Love and Hip Hop Atlanta producers staged the fight with Stevie J. and even got him drunk before they shot the fight scene. Joseline was fresh from an abortion, and she and Erica got into it over Joseline's confusion over who Stevie J. has slept with in Atlanta (since it's so hard to keep up with).
Before the show, Lil Scrappy Not only used his Twitter account and interview with the Durty Boyz on Hot 107.9 in his hometown of Atlanta, Georgia to declare his victory in the fight and when the scene actually aired; he criticized the producers for editing the fight in a way that did not show his dominance over Stevie J.

The producer's plan apparently succeeded because the Lil Scrappy Stevie J fight was the talk of Twitter after the episode aired. Both fighters are claiming that the other fighter did not knock them out. But Lil Scrappy did appear to have a bloody mouth and was out numbered. In the edited version of the fight, there was a lot of pushing and shoving and Stevie J. was getting dragged across the parking lot by his arm by security. So its really hard to tell from our prospective.
So who do you think won the fight? Let us know below.