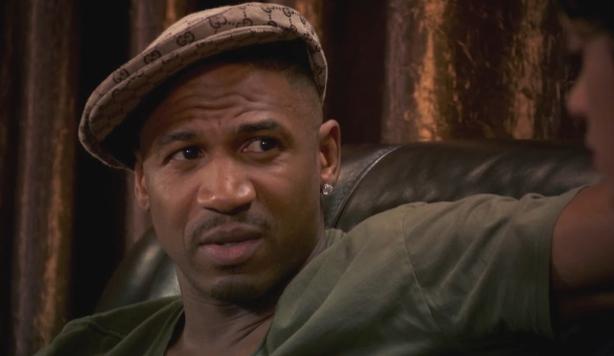 By: Taren Vaughan
Mimi and Stevie J.'s relationship has been slammed repeatedly by critics and fans alike. After getting Joseline pregnant and forcing her to abort her baby and calling Lil' Scrappy's baby mama Erica out her name which led to the Lil Scrappy Stevie J. fight and ultimate beef, people seriously question why Mimi would hang on to an a—hole like Stevie J. Is it because of his sex or his money?  Especially since Eve left him so quickly. Knowing that inquiring minds wanted to know just what exactly was so special about Stevie's triflin' a–, Mimi finally spoke on it in an interview she did with B-tch I Said It.
One of the first things she let be known was that Stevie's sex or his bank account was not what was keeping her by his side as she admitted that they were struggling financially which is what led them to join the Love and Hip Hop Atlanta cast:
"Clearly you guys in the very first episode if you recall, I clearly said I have never met a d-ck in my life that made me do cartwheels and I meant that okay so it's not the d-ck number one. Number two, it's not the money because him and I both were going through hard times and that's what we were working together through as a family to bring ourselves into a better situation. That was another reason why him and I agreed to do the show was to better our situation"
She also addressed why Rapper Benzino was chauffeuring Stevie around town on this week's past episode:
"The situation with the car is Stevie's license; he doesn't actually have his hard copy so he was not allowed to drive so he had to have other people drive for him"
And when asked about Stevie J's pimp-like antics on the show, she said that she thinks that they stem from the broken relationship that he has with his mother:
"Stevie has a lot of issues, issues in dealing with his mom. It goes back to that. And I'll just leave it at that"

"I would like to sit down with Stevie in counseling to deal with these issues but that's where it stems from"
While their bank accounts might be growing, their reps are taking a hit…Stevie's already horrible one at that.
Peep the full interview below: