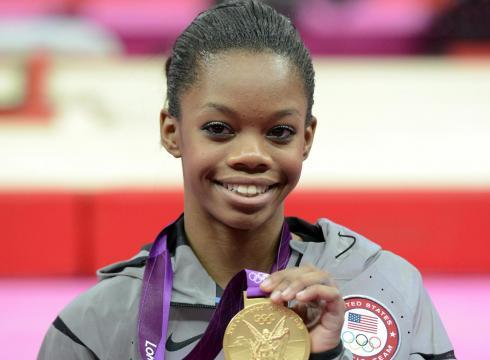 By: Taren Vaughan
Gymnast Gabby Douglas has had a journey to remember as the superstar athlete wrapped up the 2012 Olympics as an Olympic champion. Gabby won her very first gold medal with Team USA, something that hadn't been done since the 1996 Olympics and became the first African American gymnast to win the All-Around. Despite the ridicule that she received about her hair and the exposure of her mother's previous financial woes, Gabby Douglas has remained the positive young lady that she is and continues to receive much praise for her wonderful, history-making accomplishments. People from all over the world took the time out to send their love to "The Flying Ballerina", not officially her nickname as of yet but I love it, her hometown specifically has done it in a visual form.
A mural was painted of Gabby Douglas holding her gold medal alongside a building in her hometown of Virginia Beach, Virginia. To the residents there, she is truly a hometown hero as numerous people from the 757 embraced and celebrated one of their own.
Gabby Douglas received a congratulatory phone call from President Barack Obama after her historic win. And most recently, she got the chance to sit down with the First Lady Michelle Obama on the Tonight Show with Jay Leno, Mrs. Obama teasing Gabby about her post-competition meal. Too cute.