By: Amanda Anderson-Niles
Mandeecees jail time ending soon? Mandeecees (Mendeecees) Harris and his relationship with Yandy Smith was one of the main story lines season three of "Love and Hip Hop New York." Although many fans of the show found themselves rooting for the happy couple, in the end their relationship was tested after Mandeecees was locked up due to drug charges and a molestation charge he was later found not guilty of. Yandy has made it clear in recent interviews that it's been tough to raise their son with him in prison, but she's managed to keep herself busy so the pain won't hurt as much.
There's also been conflicting reports on just what's going on with Yandy's boo and even his attorney had to shoot down reports suggesting he had been found guilty of the federal drug charges.
Interestingly enough, his good friend rapper Cam'ron recently took to his Instagram account to update supporters, and he claims Mandeecees just got a bail hearing date. He posted the following:
We're not sure if this is accurate or even what the date is as of yet, so we'll keep you posted as more information is confirmed.
In related news, LHHNY star Tahiry Jose just confirmed on her Instagram account that season four of the show is on its way. In fact, she told her fans that season four is set to premiere on October 28. She posted the following: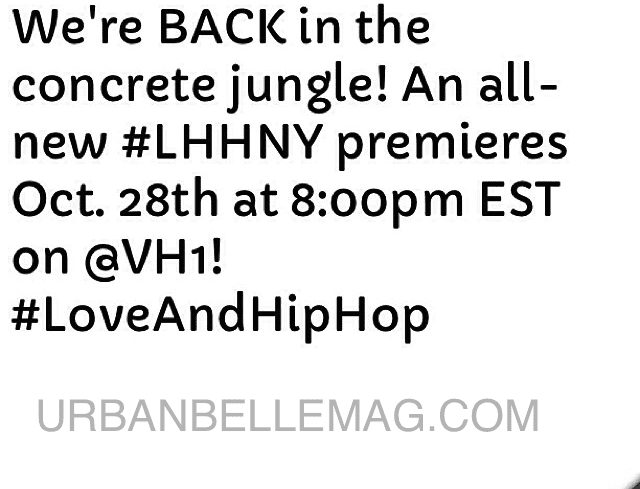 Now there have been rumors suggesting some of the cast won't be returning, but we're sure the cast for season four will be confirmed from the network soon since the show returns this month. We also heard a trailer will be dropping tonight at 8pm, and we'll post it as soon as it's available.