By: Amanda Anderson-Niles
Teyana Taylor gave a revealing interview with The Breakfast Club on what really went down between her ex Brandon Jennings and his new fiancée Tae Heckard, and Teyana claims her real issue with Tae is that she had no shame in dating an ex of a friend.
Teyana claims that she and Tae were very good friends and she's disappointed that Tae would date her ex fiancé Brandon Jennings.
But this morning, Tae clapped back on Instagram and she pretty much says that Teyana was never really her friend but someone she ran into on the party scene occasionally: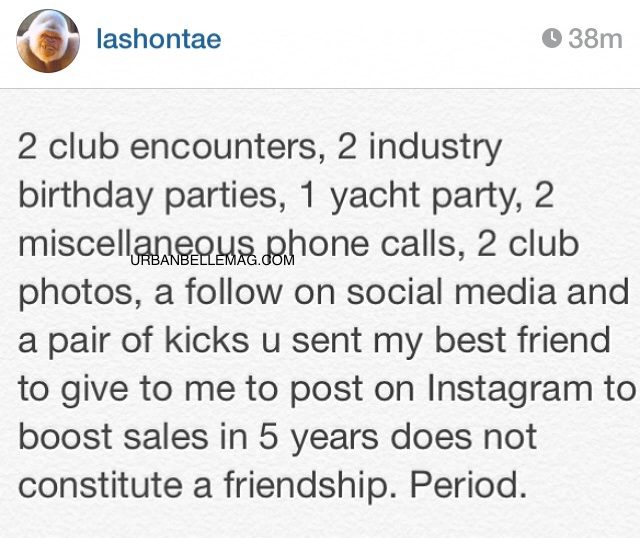 When Teyana got word of Tae's post, she posted the following text messages to Instagram:
She took the beef to Twitter too (read tweets from top to bottom):
Both have since deleted the posts from their Instagram accounts.