By: Amanda Anderson-Niles
Draya and her boo Orlando Scandrick have been hit with breakup rumors thanks to the gossip blogs and social media speculation, and the reality star has taken to Instagram and Twitter to deny their romance is over.
Interestingly enough, it was rumored the couple was on the outs because Orlando had allegedly been caught cheating, so it probably wasn't smart for him to seemingly flirt with another woman on Instagram recently or at least make Draya think he was being flirty.
The other day Orlando posted a cutesy photo of his adorable daughters and when one female follower said she wanted to play with them, Orlando's response pissed Draya off (screenshots obtained by Rucuss):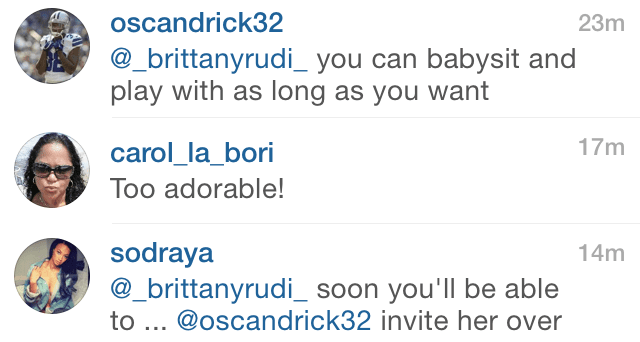 Orlando eventually responded to Draya and told her the young woman is just a friend from college, but he deleted the photo.