By: Amanda Anderson-Niles
Chris Brown is currently on the outs with his on and off girlfriend Karrueche Tran, and his attendance at one of Rihanna's recent shows had some speculating a romantic reunion could be in the works. However, Karrueche's manager subliminally suggested on Twitter Chris is just pulling tricks for attention.
Interestingly enough, rumor has it Chris has been getting close to the Kardashians, particularly hanging out quite a bit with Kendall Jenner.
In fact, Baller Alert was informed he even got into a fender bender a few days ago and Kendall was in the car with him at the time: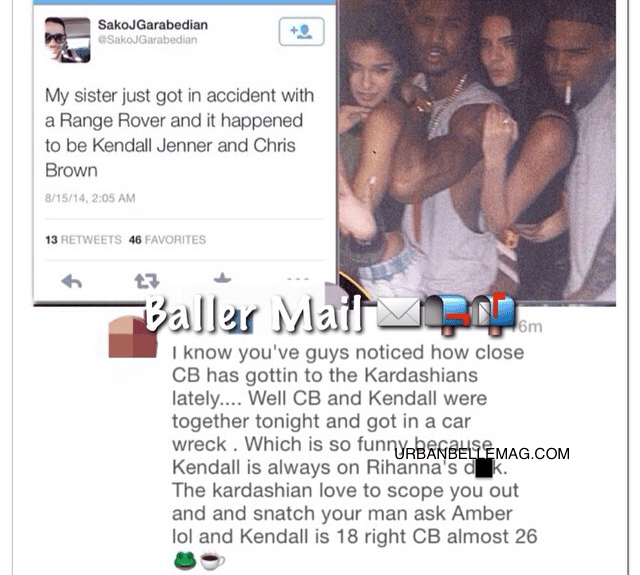 Needless to say, many of Chris' fans are not happy with the rumors because it's widely understood that the Kardashian and Jenner crew have a very negative impact on the careers of the celebrities they start relationships with.
In related news, Chris and Trey Songz confirmed they will be heading on tour together this fall.