By: Amanda Anderson-Niles
R&B singer and actor Tyrese is known for being extremely vocal on social media and sometimes his opinions land him in the middle of controversy.
Even Tyrese's interviews have gotten him some serious backlash. Not too long ago Tyrese gave his thoughts on obesity and he called overweight people "nasty." He eventually apologized for the comments, but he hasn't stopped being vocal on his Twitter and Instagram accounts.
Hours ago Tyrese tweeted his thoughts on the Mike Brown situation, and he ended up getting dragged as a result.
He tweeted (read tweets from bottom to top):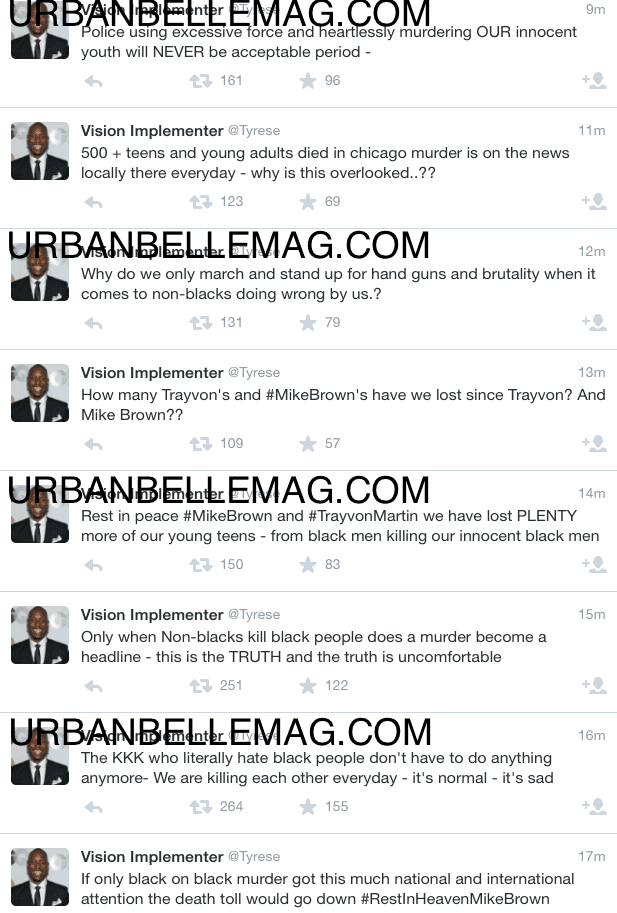 Tyrese did have many who agreed with his stance, but there were even more people who didn't and they questioned why he won't acknowledge that white on white violence is just as high as black on black violence. They also questioned the actor on why he won't acknowledge the work being done to put an end to the violence in Chicago: