By: Amanda Anderson-Niles
Iggy Azalea has found chart success, but the female rapper can't really get most Hip Hop lovers to give her props on her surging music career. Instead, Iggy is being called out by some of her own peers and dragged on social media because her critics feel she's inauthentic.
The other day former Flip Mode Squad female rapper Rah Digga called out Iggy and said she feels Iggy is getting a lot of passes while others aren't so fortunate.
Well Iggy took to her Twitter account to respond and she tweets the following (read tweets from bottom to top):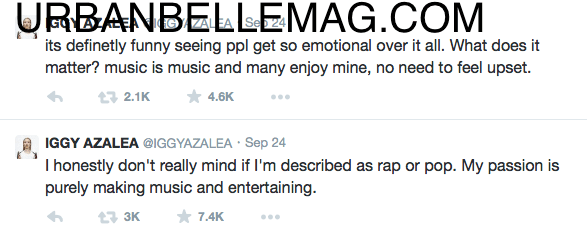 Iggy also expressed her disappointment in other female rappers coming for her (read tweets from top to bottom):