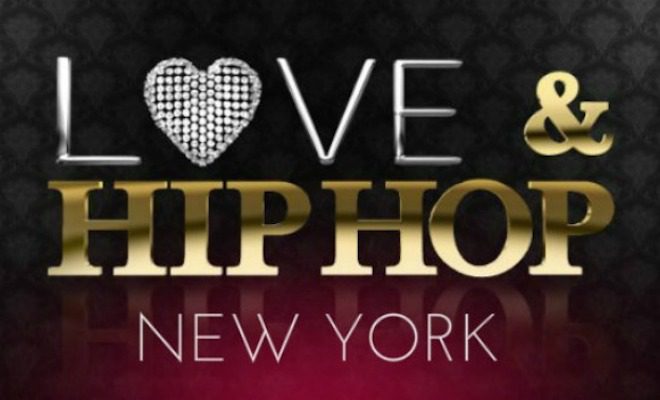 By: Amanda Anderson-Niles
"Love and Hip Hop New York" will return for its fifth season on December 15, and as always, VH1 has added some new faces to the cast while keeping a few old ones.
In a new press release, the network writes:
Meet the new cast members of "Love & Hip Hop: New York:"

Chink Santana- is a talented music producer who has worked with artists such as Ashanti and Keyshia Cole. His girlfriend Chrissy Crastanda would like to solidify their relationship, but Chink's commitment to his family and work may prevent them from moving forward.

Chrissy Crastanda- is a NYC socialite and owner of a modeling agency. She is ready to start a family with her boyfriend Chink but his other commitments and delayed divorce are putting her wishes on hold.

Cisco Rosado- is a well-known producer who has worked with Tank, Jim Jones and Uncle Murder. His "don't ask, don't tell" relationship with his girlfriend Diamond Strawberry takes a turn for the worst when she decides to move to NY to be closer to him and later finds out he has been dishonest.

Diamond Strawberry- daughter of New York Mets outfielder Daryl Strawberry, Diamond has moved to NY from L.A. to start her career as a model and build her relationship with her boyfriend Cisco but her decision backfires when she finds out her boyfriend has betrayed her.

Precious Paris- formerly signed to 50 cent's label G-UNIT, recently signed a management deal with Dollaz Unlimited. But when another artist is added to her manager's roster, she is disappointed to find out that she may be sharing her spotlight.

Last season on "Love & Hip Hop: New York," the cast looked forward to new beginnings and had left many issues unresolved. This season, issues and relationships resurface.

Returning fan favorites include:

Yandy Smith has her family back – Mendeecees is home and ready to rebuild his life. The couple is expecting a daughter and are raising their son together but with his pending trial looming over their heads, will it jeopardize their happily ever after?

Peter Gunz continues to struggle managing his love triangle with his wife Amina and his longtime girlfriend Tara. Now, Amina and Tara are turning the tables on Peter and secrets that were still in the dark will be brought to light.

Erica Mena has recently gotten engaged and has begun to make her way as an entrepreneur but will she be able to keep it together if her ex-girlfriend Cyn Santana teams up with her ex-lover Rich Dollaz?

Rich Dollaz is Infamous for blurring the lines of business and pleasure, and now he has found his way in between two new female artists. Will he be able to overcome his temptation, stick to business and make them stars?

Old habits die hard and the right moves are crucial for the continual climb for success. It takes heart and tears to survive in the streets of New York and this cast is holding nothing back. Watch it unfold with the season premiere of "Love & Hip Hop: New York" on Monday, December 15 at 8pm ET/PT.