By: Amanda Anderson-Niles
The other day Chris Brown hopped on Twitter and accused now ex-girlfriend Karrueche Tran of flying to Toronto behind his back to go on secret dates with Drake, and Chris even claimed Karrueche agreed to invite other people to their bedroom.
However, the R&B singer now regrets the social media tirade and he posted an apology to his account hours ago: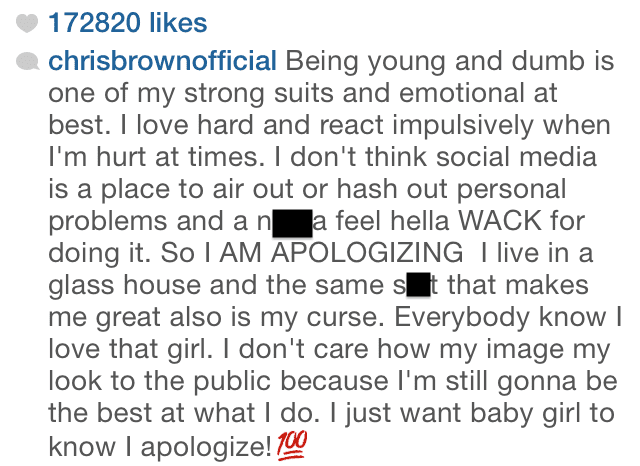 In related news, Drake's camp is denying he had anything sexual going on with Karrueche. TMZ writes:
Sources connected with Drake say there's NO truth to the dating allegation … he says Karrueche isn't even his type. As one source puts it, "Drake's an a*s man. Think about it, all the strippers he gets with … the first out of his type was Rihanna."

Drake acknowledges he hung out with Karrueche in Toronto … but only because she was friends with a girl who he was hooking up with.