By: Amanda Anderson-Niles
Chris Brown and Tyga have teamed up once again with "Ayo," and while the lyrics had mixed reviews since day one, now some people are furious about the music video.
Since dropping the video, many have taken to social media to slam both artists because they feel the video is disrespectful towards black women.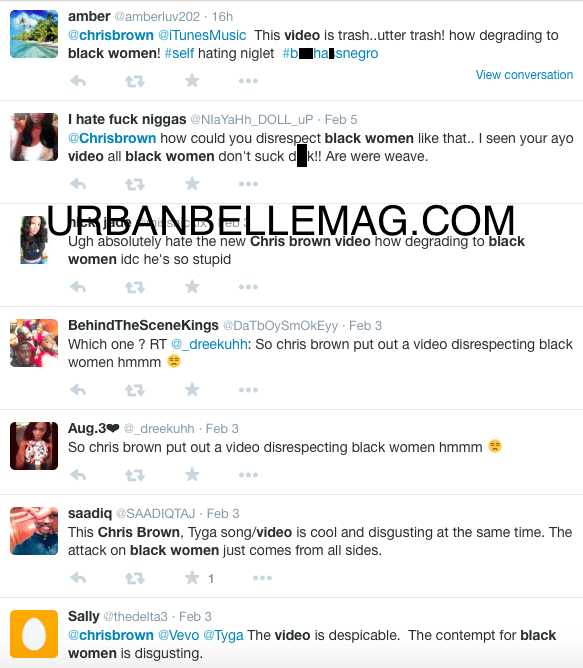 So why are some feeling the video is shady? Well for starters, the only black woman in the video is reduced to giving comedian Mike Epps "head" in a car and he later snatches off her wig. Meanwhile Chris and Tyga continue to pose and dance around a group of non black women with long hair as they sing about preferring women with real hair.
Take a look at video and tell us where you stand.