By: Amanda Anderson-Niles
Amber Rose made headlines for speaking her mind on the Kardashian crew, as well as Kylie Jenner and Tyga's rumored romantic relationship.
Amber is close friends with Tyga's ex fiancée Blac Chyna, and she flat-out said she feels it's disgusting that the rapper has allegedly decided to dump Chyna and date a 17-year-old when they have a child together.
And Amber also said she feels like Kim is fake.
Welp, as to be expected, Khloe took to her Twitter account to clap back (read tweets from bottom to top):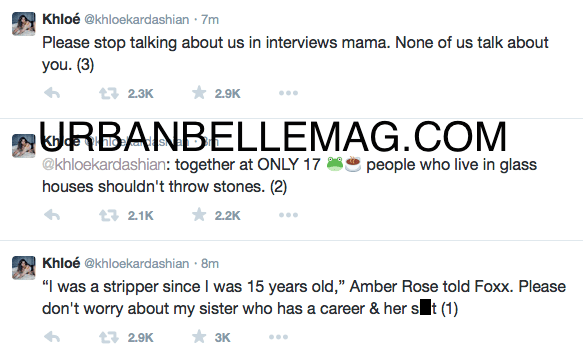 UPDATE: Amber has responded. And the gloves are off (read tweets from bottom to top):
Khloe's last response (from bottom to top):
There's more: