By: Amanda Anderson-Niles
It was speculated months ago that Tyrese possibly had a budding romance with actress Sanaa Lathan because paparazzi spotted them grabbing dinner together, and then some even suspected Tyrese had a thing for Taraji P. Henson weeks ago because of the praise he gave her on Instagram.
Despite his rumored love life, the actor took to his Instagram account recently to put a woman on blast for seemingly plotting on him.
Apparently he was upset to learn the woman was researching his net worth before spending time together: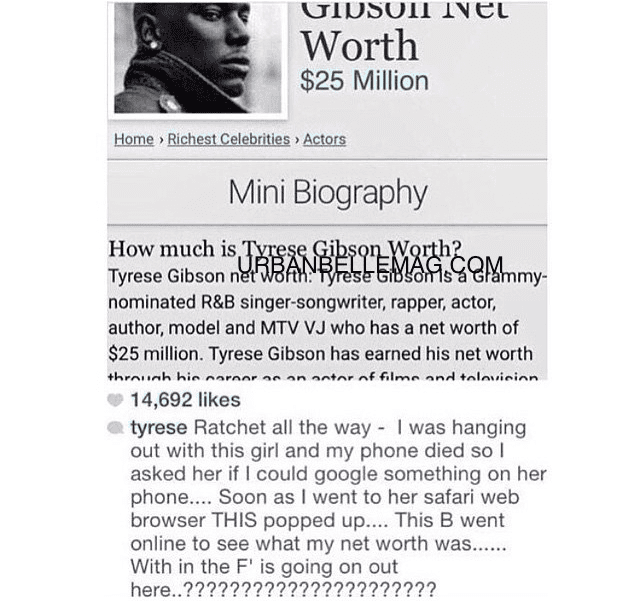 Tyrese has since deleted the post.