By: Amanda Anderson-Niles
Amber Rose and Wiz Khalifa's breakup shocked many, and the aftermath of the split carried on to social media and it appeared as if a reconciliation could never happen.
Wiz has called his ex a slut on Twitter, Instagram and even in some of his most recent music.
His mother has been just as nasty on her social media accounts as well.
Despite all of that, Amber and Wiz have called a truce and Amber just told her followers moments ago that she still loves her estranged hubby and she really wants him back: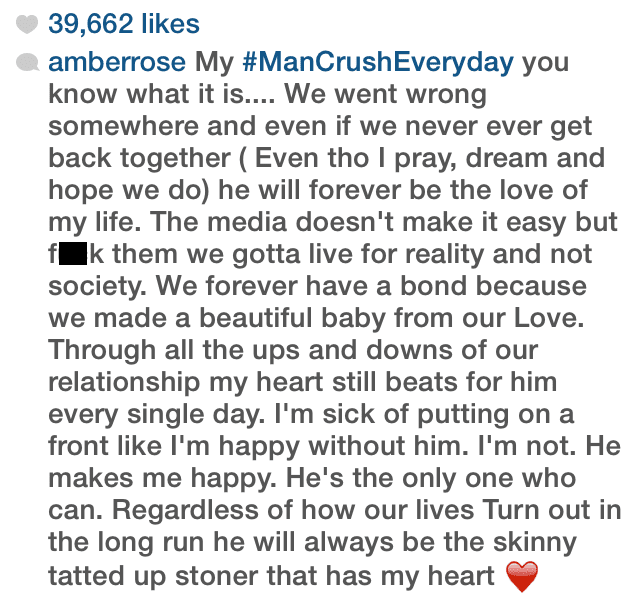 This comes just days after Amber's camp told TMZ she has called off her short lived fling with James Harden.