By: Amanda Anderson-Niles
Chris Brown and his friends have been popping off on social media ever since model Tyson Beckford was spotted in Vegas with his ex-girlfriend Karrueche Tran, and he's been sending the model threats since.
Chris is also in Vegas, and he's been trying to get Tyson to meet him face to face so things can escalate into violence.
And if that's not bad enough, now Chris has decided to bring Tyson's baby mama and son into the madness (screenshot obtained by The Shade Room):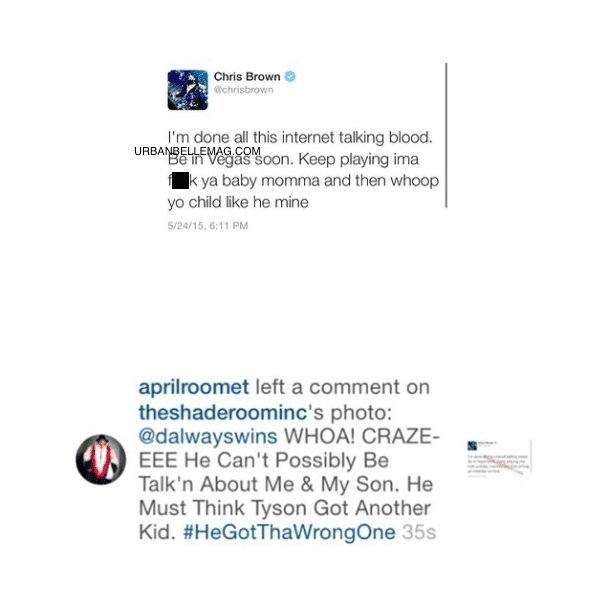 In related news, it appears Chris did the most for nothing. Apparently Tyson isn't even interested in Karrueche romantically.
E! News writes:
As it turns out, all the chatter online may not even be worth it. A source told E! News that there is nothing going on romantically between Tyson and Karrueche. Instead, Karrueche is just a friend who will be watching Tyson in a Chippendales show sooner rather than later.

"Tyson was just being playful but it seemed that Chris got jealous," our insider shared with E! News. "He is not looking for issues with Chris at all."
UPDATE: Chris is now backing off from the threats he made to Tyson and claims his critics are overreacting (read tweets from bottom to top):