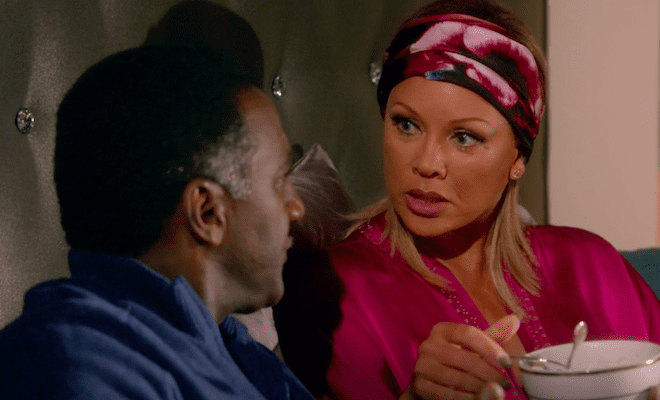 By: Amanda Anderson-Niles
On last night's episode of "Daytime Divas," Shawn and Nina's affair poses problems for "The Lunch Hour."
After they bring in a publicist to clean up the mess, Maxine is the only one who is able to finally put Andrew in his place.
Maxine and Shawn clash over Maxine's decision to hire Anna as a co-host, but Nina puts her skills as a journalist to use to expose Anna to the world.
Kibby's attempt at college highlights a deeper issue that can't be cured by books.
Anna and Maxine's neighbor Phillip finally get closer to taking her down.
And Heather finally gets real about her marriage to Brad and gets a wake-up call from an unexpected source.
Here's a recap of "Baby Daddy Drama."
Click next for the details.