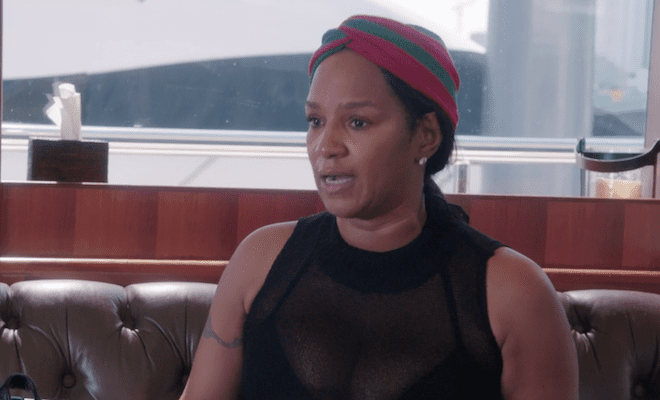 By: A.J. Niles
"Basketball Wives" star Jackie Christie appears to be through with all of the criticisms that surround her, due to the impending release of her daughter Ta'Kari Lee's tell-all book.
Ta'Kari's book, "Light to Her Shadow," will be released at the end of August, and has been a very polarizing topic on this season of BBW. As fans of the show know, this topic drove a very large wedge between Jackie and Evelyn Lozada. And on the season finale, Evelyn gave copies of the book to multiple cast members.
Evelyn and Jackie's relationship became seriously strained because Evelyn donated to a Go Fund Me campaign for Jackie's grandson, who was seriously burned in a daycare incident.
As a result of her antics on the show this season, fans of BBW have been calling for Jackie to be fired on social media.
Well, Jackie is fed up of being called out about it and recently decided to try to clear her name in the court of public opinion.
Click next for the details.