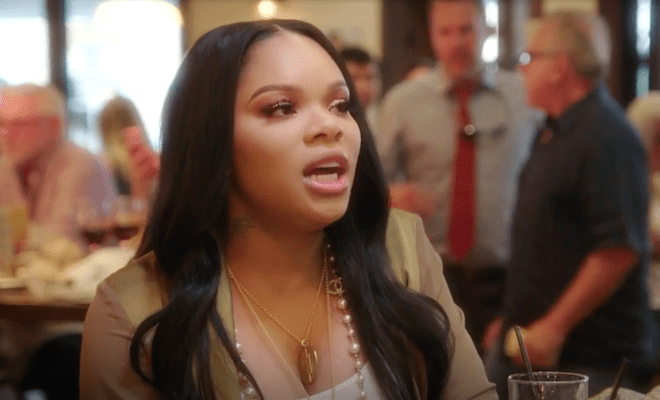 By: Amanda Anderson-Niles
On last night's episode of "Baller Wives," Stacey Chambers and Kijafa's feud gets even uglier after Stacey seemingly makes some not so nice comments about Kijafa's deceased mother.
Stacey later said on social media that she didn't mean to make the comment, but that didn't prevent Kijafa's friend from tossing a drink in Stacey's face, baby bump and all.
Click next for the details.