Princess Love and Ray J have a baby on the way.
Ray announced the good news during his appearance on "The Real" yesterday, and Princess Love alerted fans not too long after on social media.
Despite the happy news, Moniece still decided to get messy on social media.
She told her followers that Brandy Norwood is acting as the couple's surrogate.
In fact, she left the following comment on The Shade Room's post: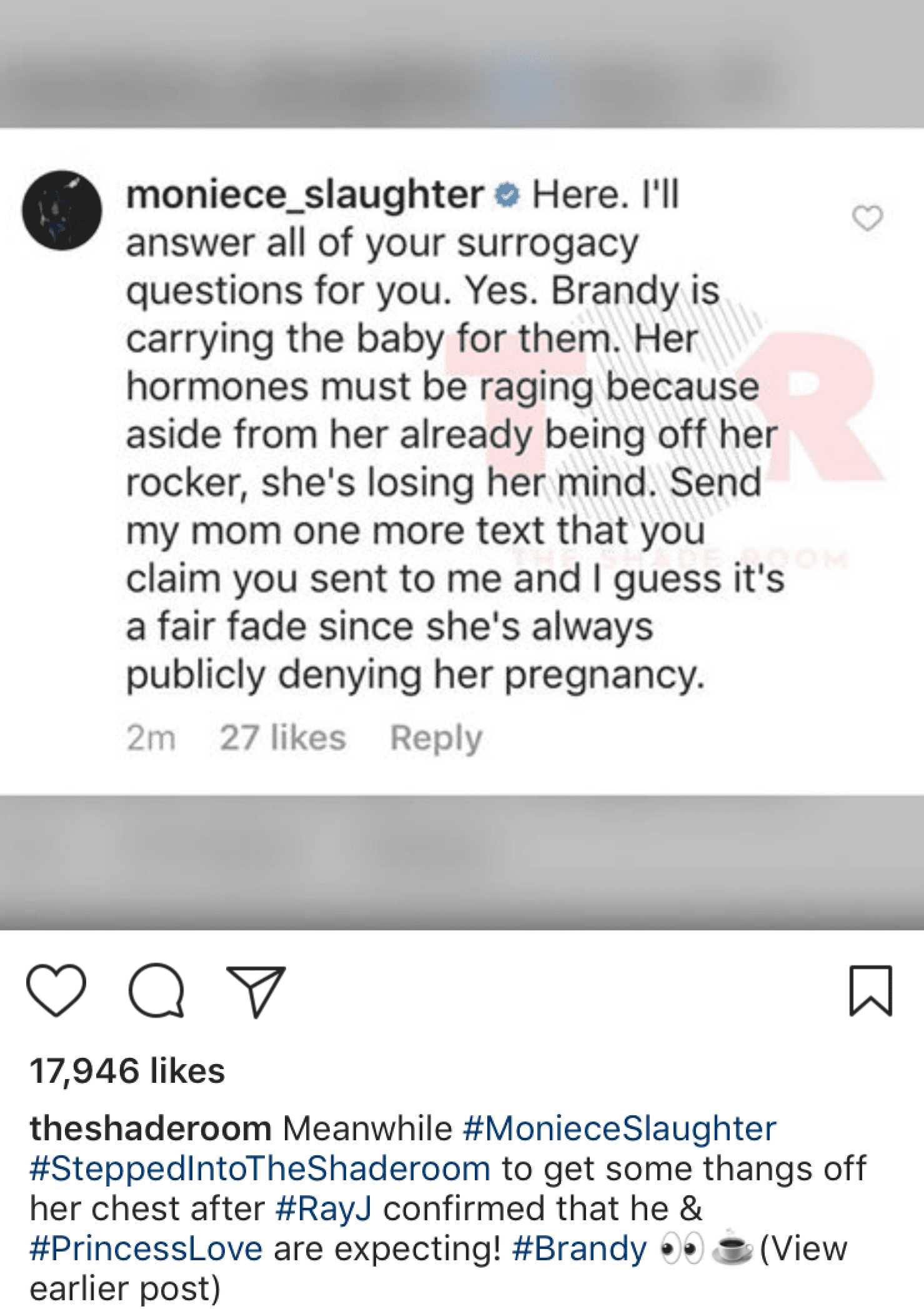 After the backlash rolled in, Moniece didn't back down: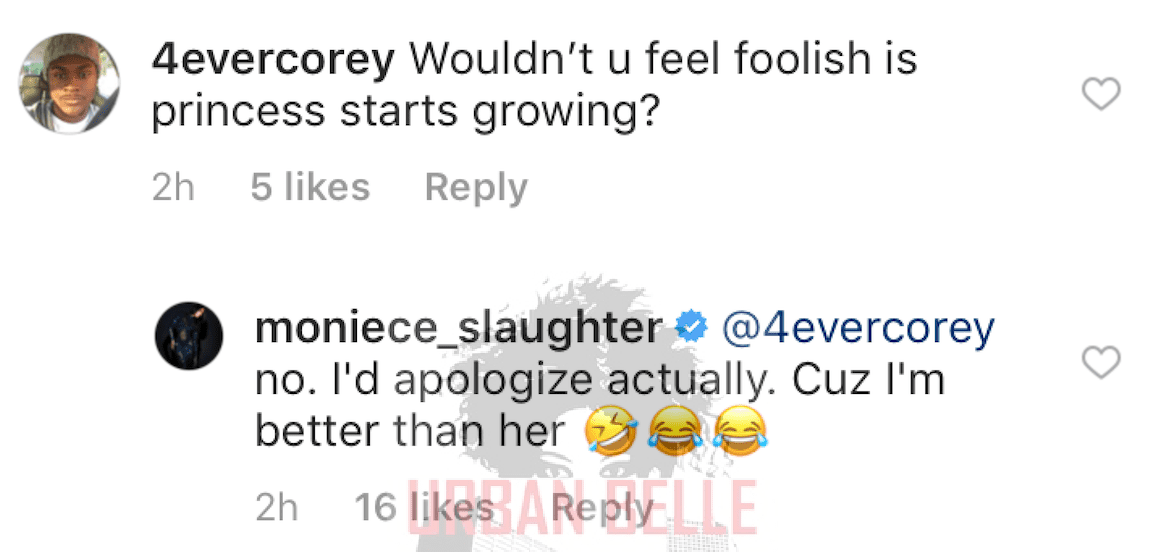 Princess then took to social media to show off her baby bump and let folks know her sister in law Brandy is not carrying the baby:
She also liked the following comment on The Shade Room's post:
And when it comes to an apology, Princess doesn't really want one from Moniece:
Check out the announcement below: