The new controversy involving Offset has to deal with a rap lyric, which he is featured with fellow ATL rapper YFN Lucci.
In the song titled "Boss Life," Offset said the following lyric:
I cannot vibe with queers.

Check out the snippet below.






I swear Offset murders every feature that he is on pic.twitter.com/LjLNqNIxDI

— WSHH DAILY (@WSHHDAILYMUSIC) January 17, 2018
Not long after the snipped was posted to social media, people began to question what Offset meant by the line. Many also felt that he was taking a shot at the LGBT community by using the word, "Queer."
Well, Offset responded to the criticism earlier this morning, and he came off rather aggressive. He didn't want to speak on it but felt it was necessary because of the criticism he is receiving because of the lyric.
He emphasized that he was not talking bad about any gay person or the LGBT community.
Check out his response below.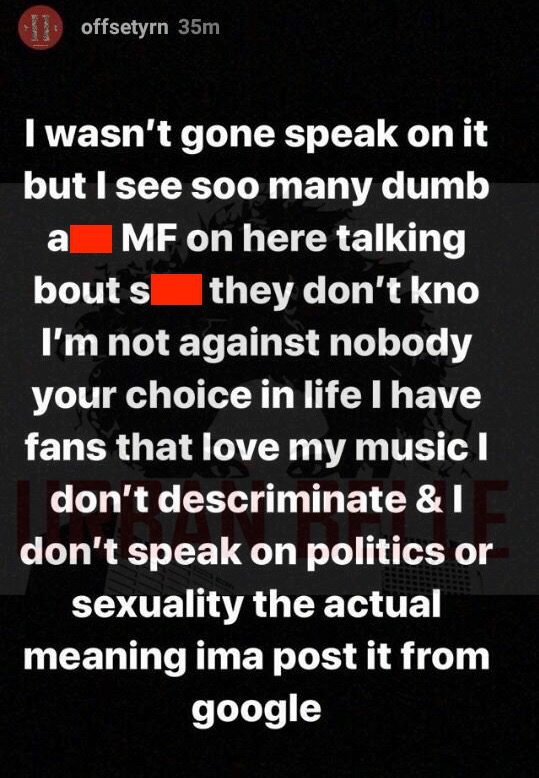 Not long after he posted this first response, he deleted it and then posted the following, apologizing for his response. He reiterates that he is not a judgmental person and doesn't hate the LGBT community. He also brings up how he was looking for a certain rhyme-scheme and used the dictionary.