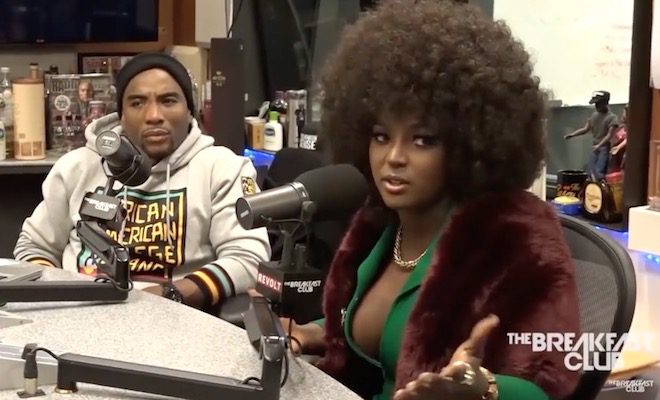 By: A.J. Niles
"Love and Hip Hop Miami" star Amara La Negra was on "The Breakfast Club" earlier this morning, and things turned rather interesting quickly.
When Amara brought up her struggles with colorism in the entertainment industry in the US and Latin America, Charlamagne questioned if her struggle was real.
He went as far as to ask her if it was all in her head. As a result, a lot of folks are dragging him and DJ Envy on Twitter.
Click next for the details.