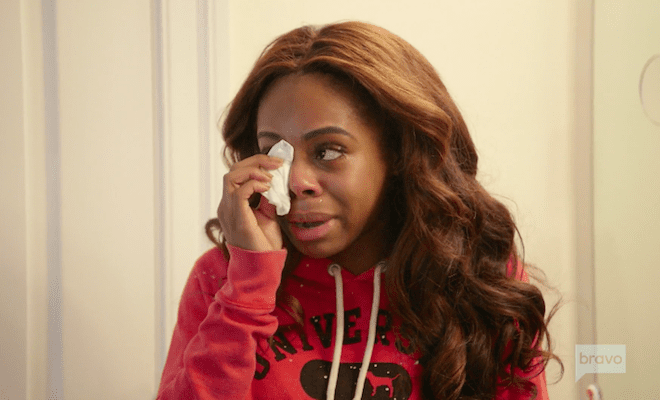 By: Amanda Anderson-Niles
On last night's episode of "Real Housewives of Potomac," Candiace and Chris clash as planning their wedding gets even more frustrating.
When both say some hurtful words out of anger, they are forced to come to a resolution.
Ashley is beginning to feel like like Michael doesn't really want to have kids with her and he's using Sheila as an excuse. And if that's the case, she can't stay married to him.
Charrisse is starting to question her friendship with Monique.
And Karen kicks Robyn and Gizelle out of her charity dinner.
Here's a recap of "Can't Hide From These Green Eyes."
Click next for the details.