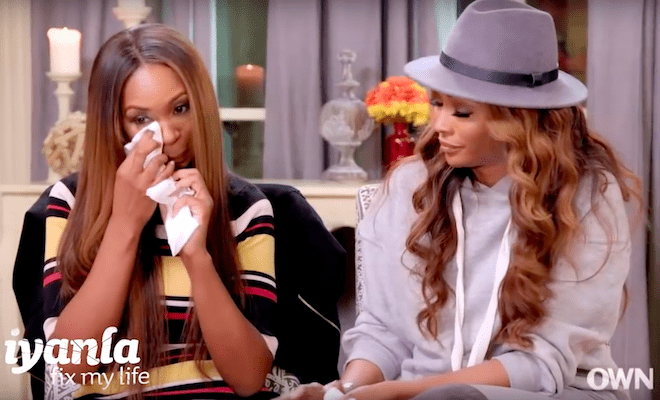 By: Amanda Anderson-Niles
"Real Housewives of Atlanta" star Cynthia Bailey will make an appearance on the upcoming episode of "Iyanla: Fix My Life."
Her younger sister Malorie is the one seeking guidance from Iyanla Vanzant.
In a preview of what's to come, Malorie admits that she feels like she's lived in Cynthia's shadow the majority of her life. She is constantly compared to her model sister. "Real Housewives of Atlanta" only made things worse.
Cynthia of course breaks down in tears when she realizes what Malorie has been feeling all of these years.
Add that to the fact that Malorie is also having a hard time accepting the end of her 12 year marriage, you can expect plenty of tears to be shed.
Click next for the details.