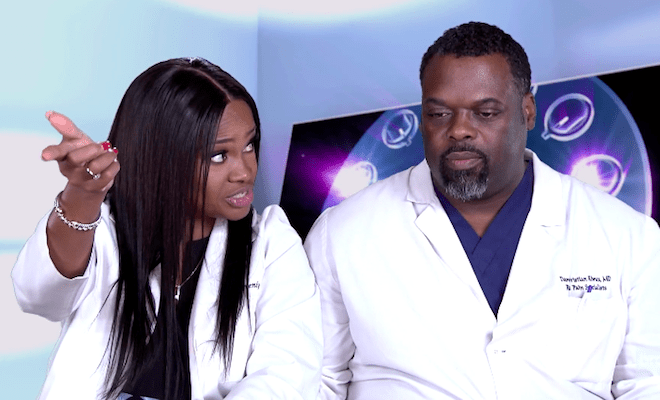 By: Amanda Anderson-Niles
When it comes to the marriages on "Married To Medicine," Dr. Heavenly has always made it clear that she won't be taking any chances.
In fact, she does not like to see other women interacting with her husband Dr. Damon.
And she once again makes that clear on the upcoming episode.
After the fellas have a party just for the husbands, Dr. Heavenly isn't happy to see Dr. Damon sitting next to female bartenders.
Click next for the details.