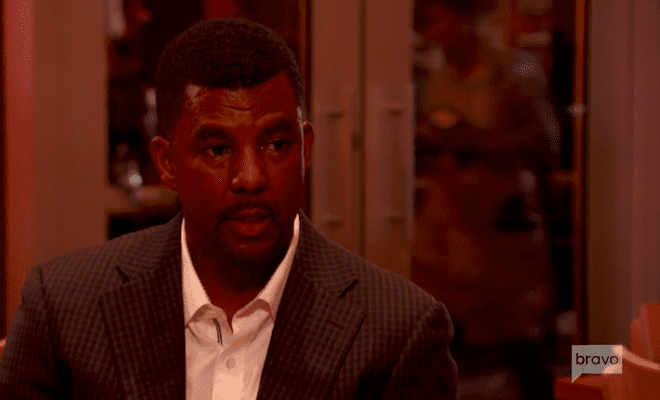 Well it appears that Cecil and Simone aren't in the clear just yet
Last season, the couple nearly divorced. But the other couples came together to talk them out of divorcing at the reunion.
This season, they have been on much better terms. Cecil has even moved back in.
However, Simone is still feeling some type of way about Cecil's close friend Tammy.
While the couple was out on a dinner date, Simone brings up Tammy. She reminds Cecil how hurtful the friendship was to her. She doesn't feel like Cecil gets this.
But when Cecil says that it's not like he was ever with Tammy outside of a group, Simone snaps. She reminds him that they diid go on a dinner alone. When this happened, Simone's uncle was very sick in the hospital.
She feels Cecil didn't support her during this stressful time.
"You are making excuses for a b*tch who didn't give a f*ck about my marriage. And I'm tired of it."
Check out the video below.
And here's a first look at Dr. Heavenly and Mariah's sit down in a church.