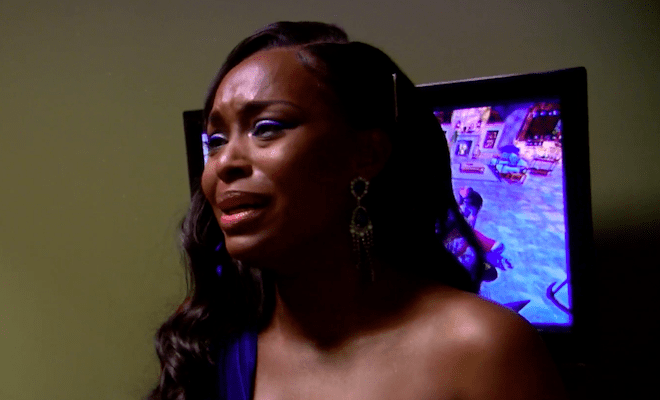 A year ago, it was revealed that Greg went to a hotel with another woman.
Although he claims nothing happened, the woman went on to make some scandalous accusations on a radio station.
And Quad filed for a divorce months before the interview.
Quad believes Greg cheated and she's convinced that there is no way to save the marriage. At the reunion, both she and Greg make startling accusations.
Both even accused the other of being physically abusive.
Once the conversation wrapped up, Quad told Jackie and Heavenly that despite everything, she still loves Greg. But she just knows that they are not meant to be together.
Check out the preview below.
In related news, Mariah Huq has been busy trying to clear her name.
As you may already know, Quad accused Mariah of being on drugs. In particular, she accused Mariah of doing coke.
Mariah took to social media to defend herself and she even posted the results of a recent drug test.