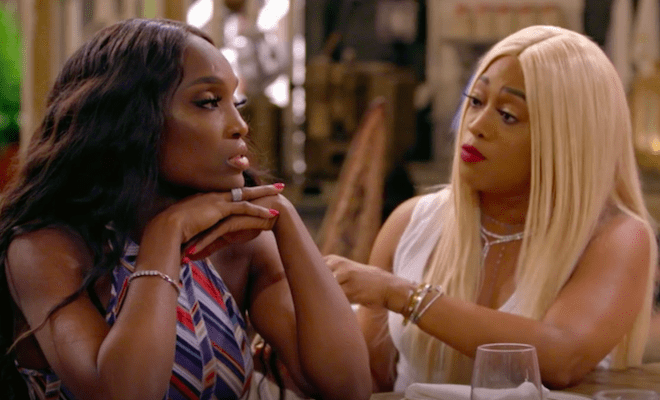 By: Amanda Anderson-Niles
On last night's episode of "Love And Hip Hop Miami," Trina is finally able to convince Joy and Shay to hash out their issues.
Both women clashed last season after Joy told Pleasure P that she saw Shay out with another man.
After both women are able to hear each other out, Trina ends up checking Joy for her actions.
Gunplay is still trying to win back Keyara. She agrees to travel to New York with him but only if he follows her rules.
And Veronica starts to feel the pressure when it comes to the future of her music career.
Here's a recap of "Familiar Feuds."
Click next for the details.