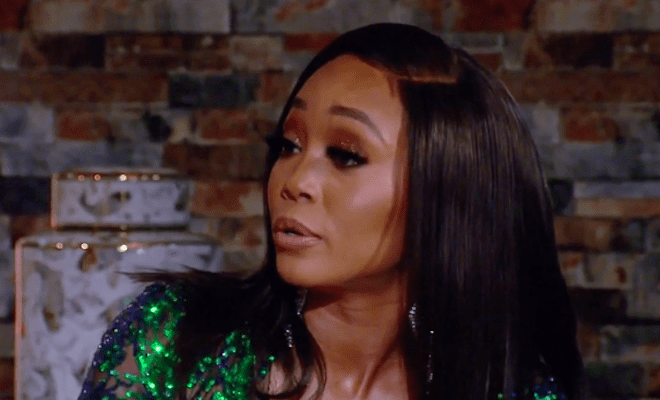 It may be Shamari's first season of "Real Housewives of Atlanta," but she's not afraid to go toe to toe with long-standing friend of the show Marlo.
Marlo's love for fashion has been well documented.
When she attempted to help Shamari with her fashion choices and Shamari didn't ask for this, they immediately clashed.
Both have been taking shots and the beef has spilled over onto social media.
During the reunion for season 11, Marlo once again accused Shamari of being an alcoholic.
This upset Shamari and they went back and forth.
One of the most memorable lines of the argument was when Shamari said this:
I don't trust a convict with a lisp. Okay? Thank you.
Check out the clip below.
The clap back made the other women laugh and apparently many RHOA viewers thought it was funny.
Marlo clapped back on Twitter though: