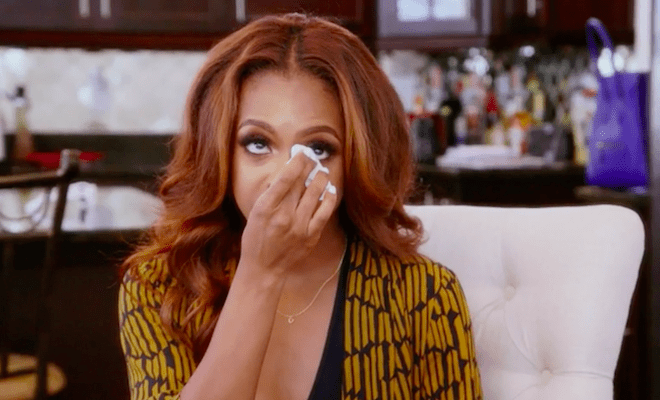 By: Amanda Anderson-Niles
Season four of "Real Housewives of Potomac" premieres after part two of "Porsha's Having a Baby."
And from the latest preview released, it appears the season will be a messy one.
Apparently Candiace's mother still has a grudge about the fact that Candiace's father had an affair and got the mistress pregnant.
So she becomes enraged to find out that Candiace invited her half-brother to her wedding.
Click next for the details.