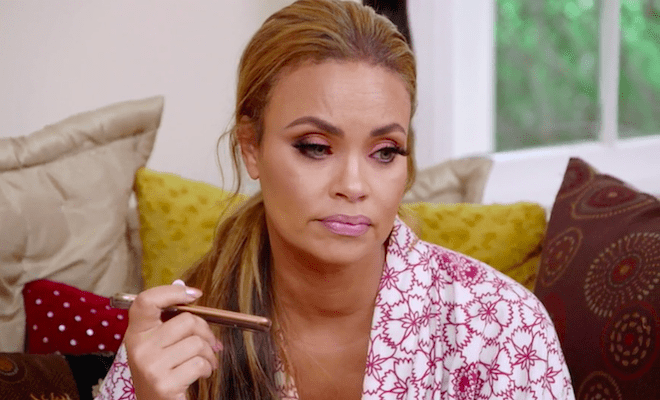 By: Amanda Anderson-Niles
On tonight's episode of "Real Housewives of Potomac," Gizelle will reach her breaking point with Sherman Douglas.
He was supposed to attend Candiace's wedding as Gizelle's date.
However, he ended up changing his mind an hour before.
This was really upsetting to Gizelle.
And now she feels like a good chunk of the blame goes to Monique Samuels.
Click next for the details.