Scrappy and Erica have a long history together.
They have been on and off for about ten years.
An engagement happened but was brief. And Scrappy ended up marrying Bambi.
Erica and Scrappy have a daughter together and their co-parenting relationship is almost non-existent.
It's been said that they communicate through text messages only. While Momma Dee feels this needs to change, both Bambi and Scrappy feel like it's the only way to keep the peace.
However, there's always tension on social media.
When Scrappy isn't seemingly shading Erica, it seems like Erica and Bambi shade each other.
Most recently, after the "Love And Hip Hop Atlanta" cast won an MTV Award, social media had a lot to say.
And some of the cast members from competing shows were upset.
However, they weren't the only ones with an issue.
Some folks felt like it was disrespectful for Bambi and Spice to accept the award. They feel like the original cast is responsible for the show's success.
Erica posted a photo of season one's cast and thanked Mona for the opportunity.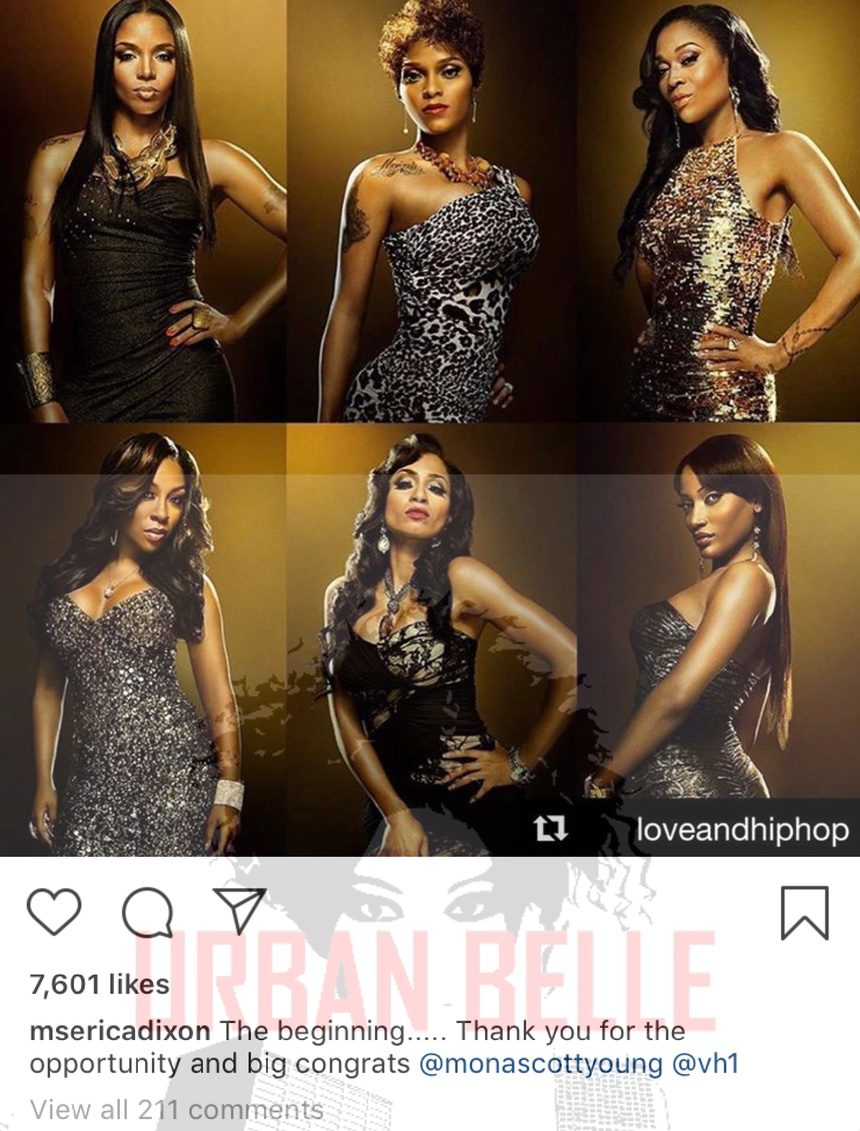 On Erica's post, a lot of folks were opinionated in the comments. They stated Bambi being on the stage to accept the award made no sense.
They don't feel like she's made any significant contributions to LHHATL.
Annoyed by these opinions, Bambi posted the following post and comment to a follower.