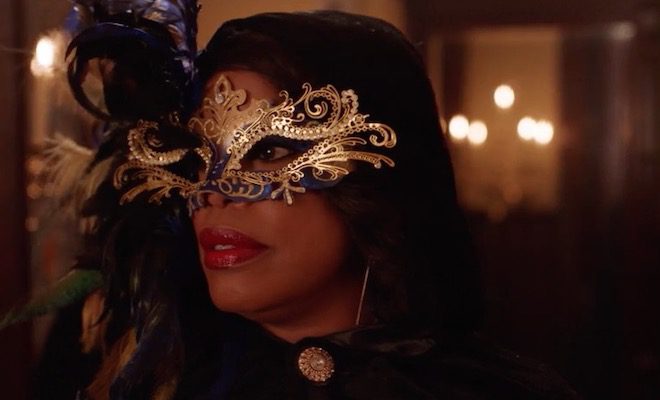 By: A.J. Niles
On tonight's episode of "Claws," Mac and Melba thought they had Desna and her girls reeling when they left a "gift" at Desna's salon. However, this left Desna undeterred and she finally gets the upper hand when she learns of a fundraiser Mac and Melba are hosting for the Governor.
In actuality, it was an "Eyes Wide Shut" kind of party and Desna and the girls crash the party. And at the party, Desna learns details of the Governor's relationship with Mac and Melba, using it to her advantage.
Finally, Uncle Daddy's rehab doesn't seem to go over well with the Palmetto addicts and Ann reconsiders her feelings for her ex Arlene.
Here's the recap, "Welcome to the Pleasuredome."
Click next for the recap.